At least 4 soldiers reported to be beheaded by Abu Sayyaf
Eighteen soldiers were killed and 56 others were wounded in a deadly clash between Government forces and the bandit Abu Sayyaf according to the Inquirer. At least 4 soldiers were reportedly beheaded in the fighting, which involved about a hundred Abu Sayyaf bandits led by Ismilon Hapilon.
The spokesperson for the Western Mindanao Command, Maj. Filemon Tan, however, denied reports that the soldiers were beheaded. He said that the soldiers' heads were blown off by the bandits' heavy firepower especially since the fighting was a close-quarter combat where government troops and the bandits were just 10 meters from each other.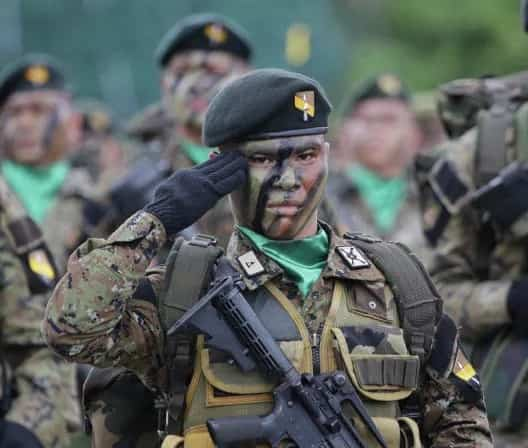 The Philippine government vowed to destroy the extremist group with more offensives after the clash broke out April 9. The military operations ensued after an April 8 ransom deadline was set by the bandits in exchange for the lives of three foreigners and a Filipina.
The bandits are still holding Canadians John Ridsdel and Robert Hall, Norwegian Kjartan Sekkingstad and Filipino Maritess Flor, whom they seized from a resort on Samal Island, Davao del Sur province, in September last year. The AFP earlier confirmed that on top of the 3 foreign nationals, 12 others are in the hands of Abu Sayyaf. As of Wednesday, April 6, the foreign nationals are as follows:
Last month they threatened to kill the hostages unless ransom of P1 billion for each was paid within 30 days. The US state department has earlier offered a bounty of $5 million for the capture of Abu Sayyaf leader, Isnilon Hapilon and Furuji Indama.
RELATED: 22 soliders hurt in Abu Sayyaf clash
Source: KAMI.com.gh