Annabelle Rama broke down over Ruffa's health condition
- Annabelle Rama cried during a press conference over Ruffa's health problems
- Ruffa suffered at least 3 episodes wherein she would suddenly lose consciousness and failed to breathe as well
- She was rushed to the hospital but doctors could not find anything wrong with her, prompting Annabelle to plan to have her checked in Singapore
It was not a secret from everyone that feisty Annabelle Rama and only daughter Ruffa Guiterrez have a love-hate relationship. With the two of them, misunderstandings often come and go as they even expose their arguments frequently on various social media platforms. Despite all the troubles they have gone through, the connection between them has not faded and might even strengthen now that Ruffa has brushed death at least three times.
The mom/manager could not hold back her tears as she shared the horrible experience on a press conference for the fourth installment of their reality show, 'It Takes Gutz To Be A Guiterrez,' on Monday, July 18.
According to Annabelle, Ruffa suddenly lost consciousness and would not breathe for five to six minutes. Two episodes occurred this month and one of her sons Richard, and Ruffa's daughters Lorin and Venice were present on the incidents.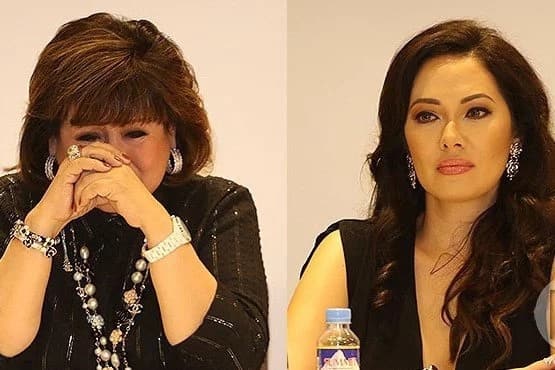 READ ALSO: Richard Guiterrez and Sarah Lahbati's son turns three!
Richard narrated how it was very a scary experience, wishing he could help whatever his sister was going through but was unable to do so. At first, Annabelle thought that she had lost a child but she refused to accept it as she instructed them to squeeze Ruffa's fingers and ears to which Lorin and Venice complied.
Ruffa was rushed to St. Luke's Medical Center, with Annabelle requesting the hospital staff to keep the turn of events confidential. However, doctors failed to find anything wrong with the actress.
Hoping to put a name and treat her daughter's woes, Annabelle said they would fly to Singapore for a check-up.
READ ALSO: LOOK! Another celebrity daughter to watch out for
The talent manager added that it was not unusual for her to burst into tears whenever the topic was approached, saying that even at church she could not help but cry whenever she remembers Ruffa's health problems.
As for the TV host, she noted that the episodes usually occur during the wee hours of the morning and that she would feel strange as if she was 'doing things she did not know.'
READ ALSO: Edu Manzano still refers to Angel Locsin as his 'anak'
The fourth season of 'It Takes Gutz To Be A Guiterrez' would air starting on Monday, July 25, every 8:30 in the evening on E! Asia. The show could also be watched from 27 other countries. - Kami Media
Source: KAMI.com.gh