Famous Running of the Bulls festival in Pamplona, Spain, turned into the madness when party-people roamed through the streets drinking a year's supply of wine for a couple of minutes.
Red wine was flowing through the streets, and floating in the air ins such quantities that the revelers, dressed in all-white uniforms, turned into a giant sea of pink in one moment.
Drunk and brave people had been rushing through the streets for the whole night chasing the angry bulls along with matadors. Many of them were impaled, trampled and knocked down along the distance.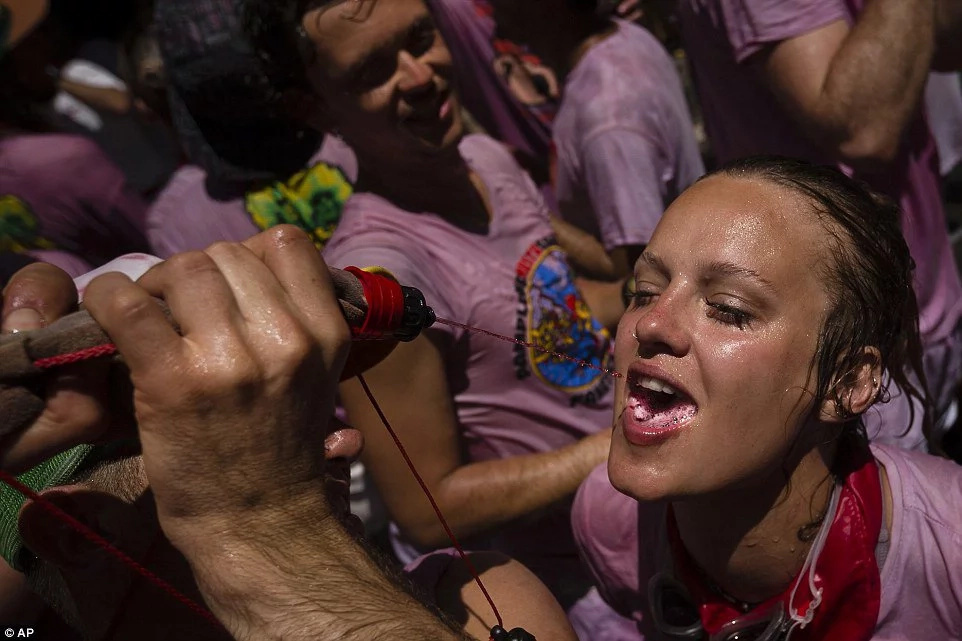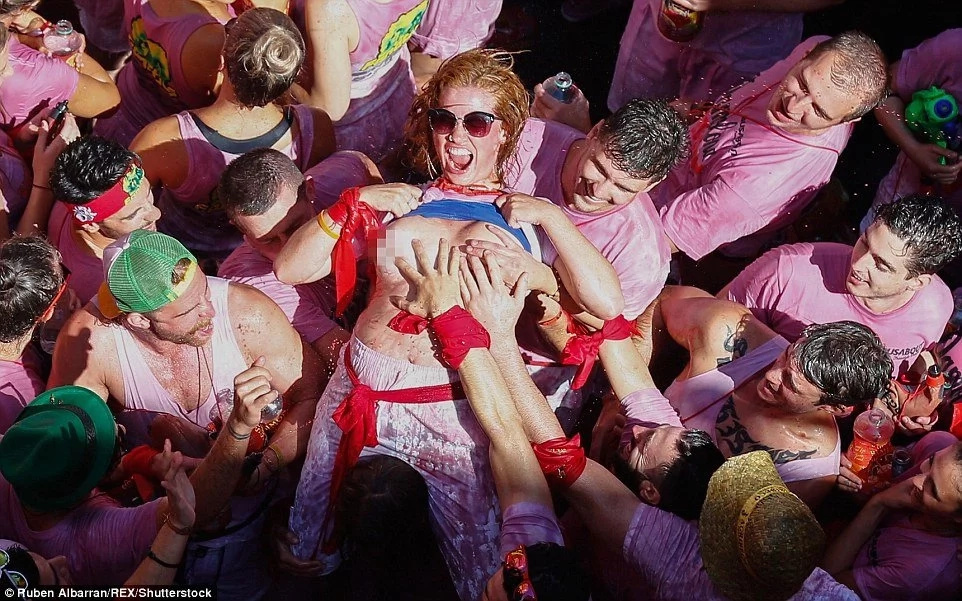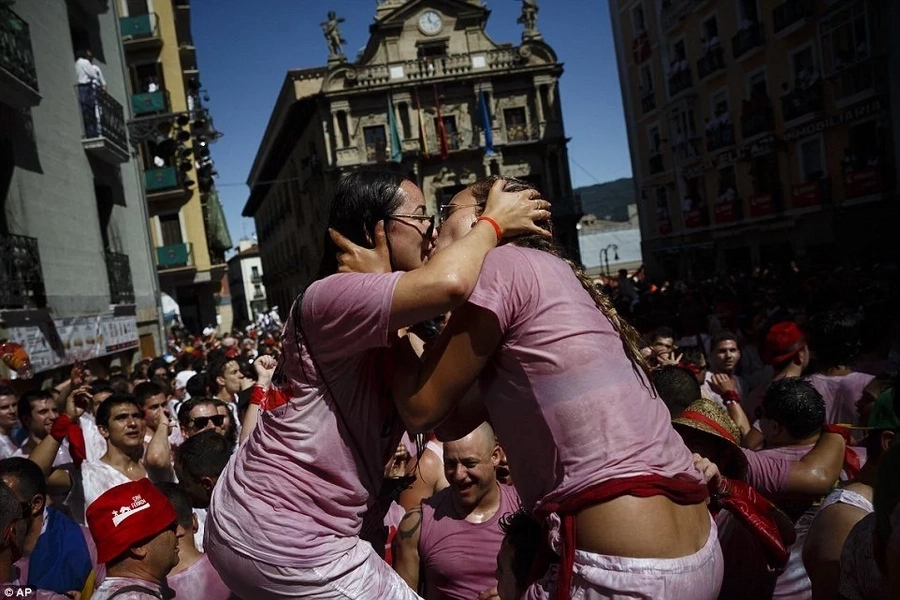 The daring race closest to the bulls, touching them and dodging their gorging horns. While 15 people have died during the annual sprint since records began in 1911, hundreds have been injured.
Also this year some activists demanded an end to cruel running of the bulls by dripping unknown red liquid on their naked bodies.
Source: Kami.com.ph