Duterte calls MNLF chair; discusses peace roadmap
- The Moro National Liberation Front (MNLF) is a secessionist rebel group in Mindanao
- After a Peace Roadmap was presented to Duterte, the President called the MNLF chair
- Duterte and the MNLF, among other rebel groups in Mindanao, are set to discuss peace talks and possible support for the implementation of federalism in the Philippines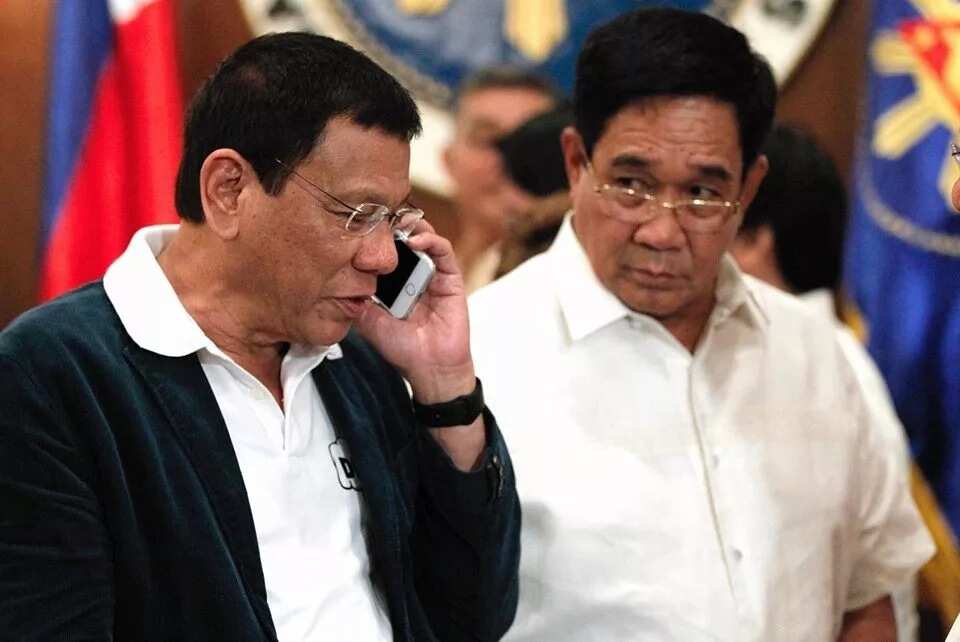 After the Peace Roadmap was presented by the Office of the Presidential Adviser on the Peace Process on July 18, President Rodrigo Duterte called the Moro National Liberation Front (MNLF) founding chair Nur Misuari over the phone.
Early Monday afternoon, Duterte met with Presidential Adviser on the Peace Process Jesus Dureza and peace panel chair Silvestre Bello to discuss a roadmap to peace with the Communist Party of the Philippines, New People's Army (NPA), National Democratic Front (NDF), and other radical groups.
A meeting between President Duterte and Misuari, who is on the run for his role in staging the Zamboanga City siege in 2013, is being set. However, no concrete dates have been provided. The MNLF chair supported the Duterte's presidential bid.
READ ALSO: Duterte to settle bigger issues with China first before confrontation on illegal drugs
Duterte, a Mindanaoan, hopes to create a framework that will bring peace to the area and vows to bring change in the conflict ridden area before his term ends.
The MNLF is a secessionist group seeking autonomy for the Moro people. However, during Duterte's campaign, the MNLF supported the idea of implementing federalism in the Philippines, which would give more authority to the Moro people to govern themselves.
Last June 18, with Duterte victorious in the Presidential race, the MNLF and the Moro Islamic Liberation Front (MILF) met with Duterte to discuss his plans of executing federalism in the Philippines.
READ ALSO: Which one does Duterte hate more: Drugs or jueteng?
However, the President also said that if Filipino voters reject federalism in a plebiscite, Duterte is open to passing a version of the Bangsamoro Basic Law.
"But I said, I assure that if there is no federalism, kung ayaw talaga ng the rest of the country, well then I said what you give to the MI, must be given to MN kasi pareho lang e. I hope that we can have peace in the land," he said.
(But I said, I assure that if there is no federalism, if the rest of the country doesn't want it, well then I said what you give to the MI, must be given to MN because they are both the same. I hope that we can have peace in the land) - NB, Kami Media
RELATED: Batasan getting ready for Duterte's first SONA
Source: Kami.com.ph