Ten craziest Pokémon Go stories from users around the world
- With almost the entire world (save those where it has yet to be launched) going nuts over Pokemon Go, it is only natural that the weirdest tales regarding their experiences would surface the internet
- Quite a lot went the extra mile just to capture a Pokémon
- Some were even injured in the process, but thankfully there were also those who managed to save lives while doing so
It has only been nearly two weeks since the mobile gaming sensation was launched and the short amount of time did not necessarily mean there would be insufficient narratives regarding the app. As people have gone gaga on Pokémon Go, hilarious and terrifying tales have surfaced on the internet as well with Pokémon trainers sharing their own set of adventures.
1. Man caught a Pidgey as wife delivers their baby
Maybe it's safe to say that Jonathan Theriot considers the Pokémon he just caught as another member of their growing family. While his wife Jessica was busy giving birth to baby Ireland Sage Theriot, he managed to find time to low-key capture the flying-type Pokémon which rested on the hospital bed. The mother-to-be simply rolled her eyes at her husband's antics, and laughed the incident off. Oh, love.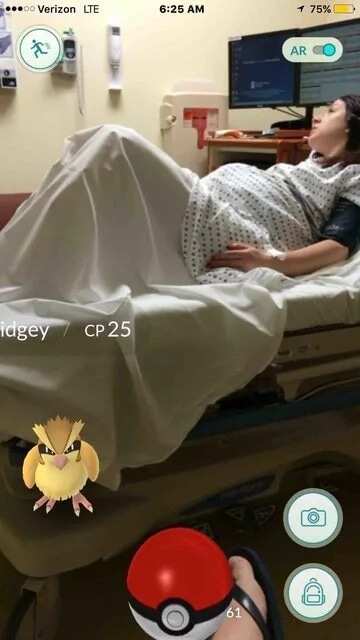 2. His girlfriend caught him cheating
Apparently, in the case of Evan Scribner, gotta catch 'em all did not only stand for Pokémon but applies to ladies as well. When Scribner was in the act of unfaithfulness, he thought it was a good idea to catch some Pokémon while he was on the other side of town. Unfortunately for him, his girlfriend was able to put the pieces together as the augmented reality game relies heavily on GPS input. Upon noticing that the location was around his ex-lover's area, a confrontation soon ensued leaving him with two former flames after.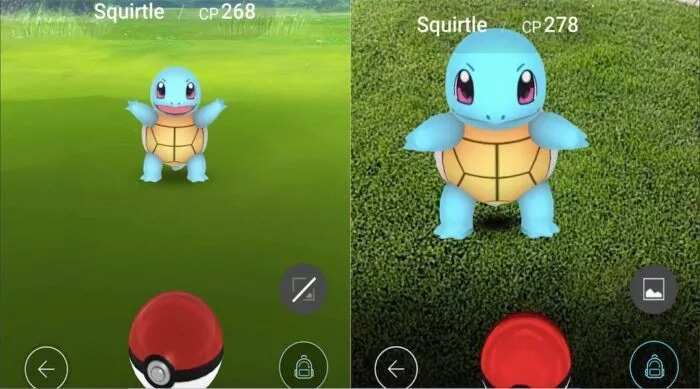 READ ALSO: WATCH: Find out how a real life Pokemon battle looks like
3. Someone quit his job
Tom Currie threw his career out of the window as he set a new goal for himself: become a Pokémon master. He opted to dedicate his entire time on hunting down Pokémon and so far has successfully caught 91 out of 151 possible ones from the game. Hopefully, he would have a new job after his journey – if the Pokédex no longer expands but we highly doubt it won't.
4. People 'hatched' genius ideas
An egg incubation process was included in the game. In order to hatch the egg and give birth to a Pokémon, one must move and walk around. However, not everyone was actually willing to give up their comfortable beds or sofas for the hassle so some people managed to think of an idea that would save them the trouble, and even helped their furry animals maintain their physique.
5. A stampede was produced Vaporeon is currently the strongest one in the bunch, so what happens if it suddenly shows up in the middle of the city? Let's say, Central Park in New York City? Naturally, aspiring Pokémon masters rushed to the area in search for the said creature, attempting to outsmart one another on capturing it. With any luck, the battle would be kept virtually and not outside their smartphones.
READ ALSO: WATCH: Miss Universe Pia Wurtzbach catches 'em all on New York streets
6. Businesses joined in the fun too The game also has a lure feature which allows you to attract Pokémon on a certain location. Business establishments and even food parlors grabbed the opportunity to lure, not really Pokémon, but new and frequent customers alike. Let us keep our fingers crossed that there would be a decrease of reported incidents who abused this feature and turned it into something sinister, and wise up and take advantage of it for the better.
7. There is a lot of falling involved
The open screen of the game obviously advises its players to be aware of their surroundings while living their dream. Several simply dismissed the warning though, and they end up either falling for a number of feet or under water.
Two men from San Diego was too absorbed with the game and failed to notice that they were about to walk on a cliff. One of the pair was found on the beach, roughly 90 feet from the cliff while the other was seen 50 feet down the cliff.
Fortunately for another gamer, his experience was not as bad as the aforementioned men as he accidentally fell on a pond.
READ ALSO: Oops! Pokemon Go makers admit having full access to users' account due to coding error
8. One was so committed; he continued to play despite being stabbed
Yes, you read it right. A man who hails from Oregon suffered an injury after being stabbed but refused to address the situation properly. Instead, he brushed it off and went on with his Pokémon activities. After managing to what we could assume, capturing a few, and filling his appetite, only then did he find it appropriate to seek treatment. Michael Baker noted that catching all Pokémon important to him – even compared to his life?
9. This pair looked like they forgot about real-life animals that could actually harm you
Two people were arrested subsequent to trespassing in Toledo Zoo's real live tiger exhibit just to catch a Pokémon. As the duo were also banned from the zoo, they were more concerned on pressing matters such as no longer being able to control the Pokémon gym in the vicinity.
10. How wonderful that this game was also able to save lives
Javier Soch and Seth Ortega were two Marine Corps veterans who were walking around downtown trying to look for the digital creatures. After an hour or so of wondering, they saw a man harassing a woman and her children. Luckily, they were present in the scene and were able to apprehend the suspicious man who was arrested for child annoyance. Later on, they found that police have been searching for the man as he was wanted in an attempted murder case.
Pokémon Go has been initially launched earlier this month on selected countries, until managed to eventually expand it to more places. The popular game has yet to be released in Asia, as it was reported to be available in Japan soon.
READ ALSO: Did you know? Pokemon Go's success was 20 years in the making; find out what Hanke went through
Source: KAMI.com.gh