German exhibitionists stripped off and dined in the nude at the very open-minded restaurant in Berlin.
Popular Black Cat restaurant welcomed a flock of completely naked people as part of the erotic Venus festival. And as a bonus half-naked German actress Micaela Schafter and singer Sarah Joelle served dinners in lingerie.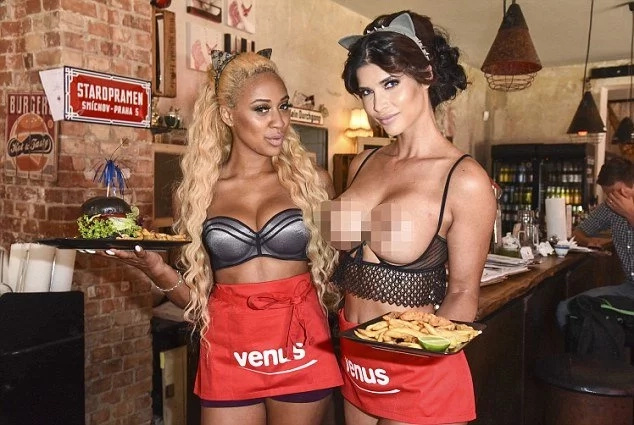 Also going topless was rewarded with a free drink, and the first guest 42-years-old Sven, who is very active on the swinging scene.
Source: Kami.com.ph