- Two separate incidents of rape occurred two months apart involving three security guards of UPLB
- One rape victim was a sophomore student, who was raped inside the campus, while the other was the university cook
- The three suspects were arrested for drugs and will be facing charges for rape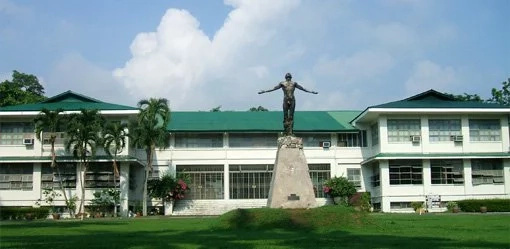 When you thought that you're safe every time you see a security guard in the area, think again. Three University of the Philippines Los Baños (UPLB) guards have been identified by two rape victims. One of the victims was a sophomore student at UPLB while the other was a 42-year-old cook in the same school.
Police found the involvement of these three UPLB guards during an interrogation, not for rape, but after having been arrested on drug charges.  The three suspects who were arrested were – Javye Tayze, Robert Cañete and Rodrico Landichco. They were arrested in separate drug bust operations held at the university town in Laguna where packets of "shabu" and guns were recovered.
READ ALSO: He Tries Raping This Girl And Here's What She Did To His Face
Northcom Security Agency was the agency handling the three suspects. In June however, both Tayze and Landicho have already stopped reporting for work.
On April 18, the first rape was committed inside the UPLB campus of the sophomore student. According to the victim, she was already on her way home when the three suspects accosted her. Being held at knifepoint, she was taken to a dimly lit area where the suspects took turns in raping her.
READ ALSO: Teen girl goes to the market to buy chicken; what happens to her will make you mad!
The following incident occurred on June 14. This time around the crime happened during the afternoon. The 42-year-old cook was on her way to a store when she was forced into the car and raped. She was lucky enough to have escaped before the second guy could rape her.
According to police officers, the UPLB student and the cook were able to identify the three suspects. Aside from the positive identification, the suspects also confessed to the two separate acts of rape. The three suspects will be facing several charges.
The police officers are expecting more victims to come out. On the other hand, the local school officials will be giving an official statement regarding the three security guards. - SD, Kami Media
RELATED: What Tito Sotto has to say on being a 'promoter of rape culture'
Source: Kami.com.ph