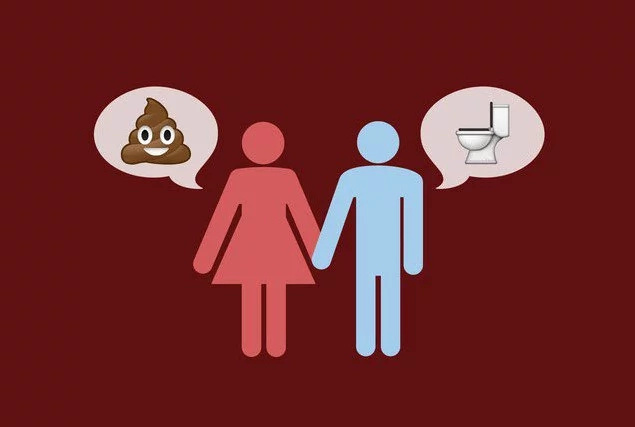 Many couples become extremely shy when it comes to the topic of defecating. Many are just afraid to talk about it and others are too uptight. However it's been proven that couples that can talk about poop freely enjoy a more relaxed, intimate and hilarious relationship. Everybody poops so there's really no point in avoiding the conversation.
If you two can easily talk about each other's bowel movements, poop schedule and expectations, you can skip a lot of toilet related awkwardness in your future.
There's no reason to disclose information that might be a bit too confidential (for example: size, color and consistency), just the bare minimum of when and how it happens should suffice.
Here's a sample conversation:
A: I'm sorry, darling, I really need to hit the WC before we roll.
B: Yeah, no problem, I'll just wait by the car.
A: Actually, I might take some time.
B: You want to poop?
A: Yeah. You better wait outside, or you'll catch a cold. I shouldn't take more than 10-15 minutes.
B: No problem. Don't fret it.
Relationships have enough awkward moments as is. No point in making the natural need of defecating another part of that. Feeling embarrassed about a thing that's a part of every human's nature is pointless. In truth, being able to talk about your toilet needs breaks down walls between you. You could even say it's a precursor to a wedding ring. You'll never feel truly comfortable with a person unless you can talk about all the calls of nature. It opens new doors to intimacy, trust and security in a relationship.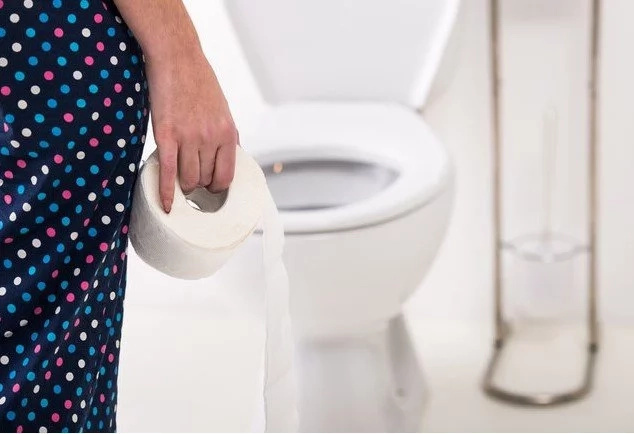 The easiest way to broach the topic of pooping might require your toilet circumstances to be near dire. Something like "I love you but I'm having some discomfort in my guts now, so please don't call the cops because th       e noise you'll be hearing the next ten minutes."
Beginning the topic might be hard though. Pooping is not sexy nor romantic. However, when you fall into the groove of things it becomes second nature.
Regarding the smell of this is what professional plumber Jamie Smith has to say:
"OK, so first and foremost, flush as soon as you can. The quicker you flush, the less odor there will be. It's all about the 'courtesy flush.' If there's a window, open it up for ventilation. If you can't find a traditional air freshener, go for the hand lotion and wave your hands in the air to spread the scent. Hairspray and perfume will do the same trick. In all reality, the act of pooping at your significant other's place for the first time is a groundbreaking moment in the relationship so embrace it and enjoy this new big step between you and your partner."  
After having the poop talk you'll feel a weight off your shoulders. No more will you feel embarrassed after leaving the toilet in a restaurant, or excusing yourself for 10-15 minutes during a movie date.
Source: Kami.com.ph