- Photos of a Chinese couple during a rainy day have gone viral
- The photos show a Chinese girl carrying her boyfriend with great difficulty across the flood
- Reports say that the guy made his girlfriend carry him across in order to prevent his leather shoes from getting wet
Photos of a girl carrying her boyfriend across flood waters have gone viral with many netizens outraged by the cruel action of the guy.
Most men who are in a relationship would willingly carry their respective girlfriends across flood waters, but this guy from China has it backwards.
What made the online community even more outraged with the guy is that he reportedly made his girlfriend carry him across flood waters to save his shiny leather shoes. His alleged reasoning shows that he values his shoes even more than his girlfriend.
READ ALSO: BREAKING: SC sets former president Gloria Macapagal-Arroyo free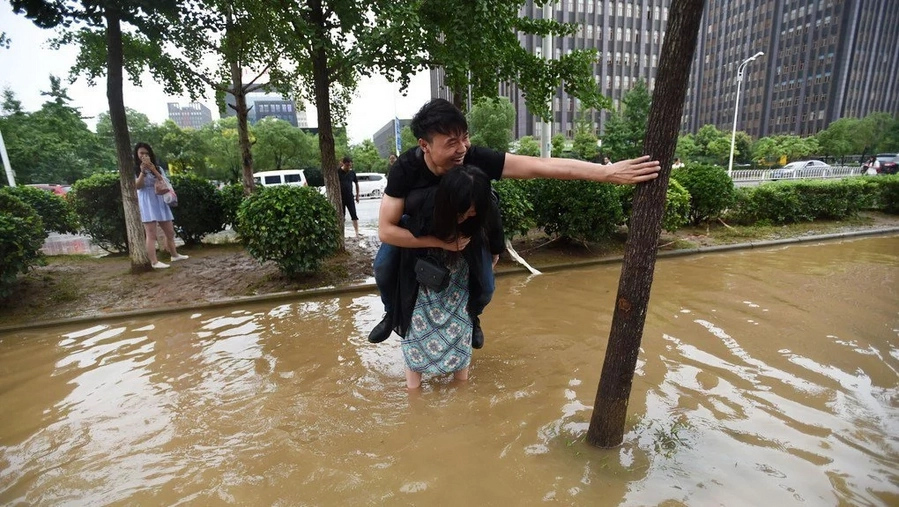 Despite the good intentions of the girl to please her boyfriend, many netizens were not amused with her decision to carry her boyfriend across the flood. Many viewers have commented that a girl should not allow herself to be bullied, abused, and neglected by her boyfriend.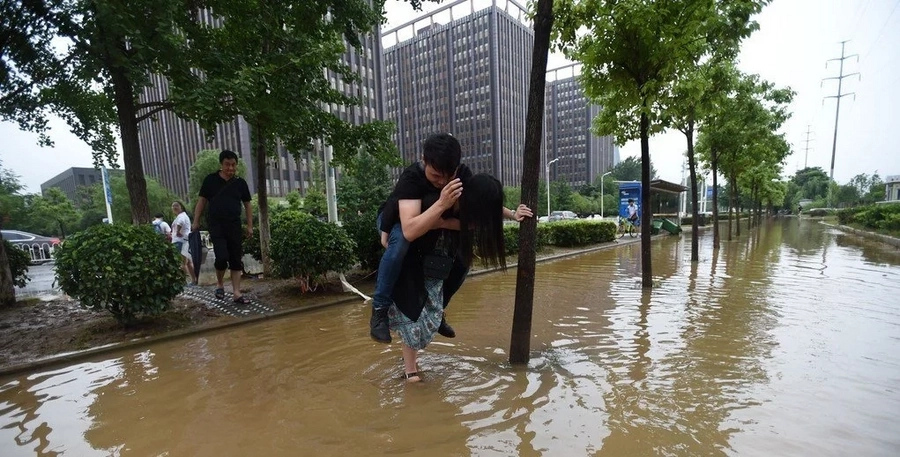 Many netizens also explained that instead of carrying the guy, the girl should have asked her boyfriend to take off his shoes, carry them by hand, and walk together across the flood water. It would have even been more appropriate if the guy just carried her girlfriend across the flood without caring for his leather shoes.
"I understand that it's their relationship and I have no right to say anything, but isn't this a little over-the-top? Dude, if you don't want to ruin your leather shoes, just take them off! And I don't even know how to describe that girl: naive or stupid?" a netizen asked.
READ ALSO: WATCH: 6 crazy health myths that many Pinoys think are true
However, some members of the online community noted that the girl might have agreed to carry his boyfriend across the flood in order to get some attention on social media, knowing that there were many people around to take pictures of their actions. -Kami Media
RELATED: This 19-year-old girl from Moscow is selling her virginity online!
Source: Kami.com.ph