- President Rodrigo Duterte said that he would focus first on eliminating the illegal drug trade before going after illegal gambling like jueteng
- Duterte explained that the police force would be stretched thin if they go after both the illegal drug trade and illegal gambling operations
- The president also pointed out that his all-out war against illegal drugs has shown the Filipino people how widespread the drug problem is in the country
President Rodrigo "Rody" Duterte said on Sunday that he has decided to focus on eliminating the illegal drug trade in the country instead of using the government's resources against illegal gambling like jueteng.
The President explained that if the government focused on dismantling the gambling networks, the drug syndicates would just take over the dismantled gambling business.
"That's why I'm not hitting (illegal) gambling now. Why? Because everyone will be off-focused, including the police," Duterte told his former San Beda College of Law classmates.
READ ALSO: BREAKING: SC sets former president Gloria Macapagal-Arroyo free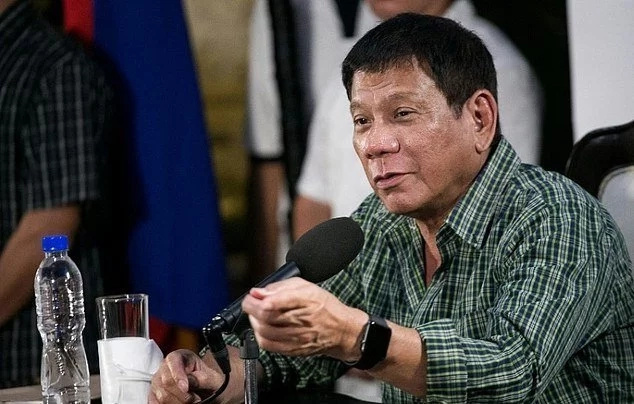 Duterte pointed out that the police force would become overworked and unfocused if they go after both illegal drugs and jueteng at the same time.
"Instead of focusing on drugs, this time, our personnel, the warm bodies would be stretched thin. If I focus on other things, what would happen?" the President said.
The previous administrations have tried to launch a crackdown against jueteng lords but failed to dismantle their networks due to the protection provided by corrupt government officials and policemen.
READ ALSO: LOOK: Mobile phone reveals shocking details about France terrorist
Duterte also pointed out how his aggressive war against illegal drugs has raised awareness among the Filipino people about the extensive and widespread nature of the illegal drug trade in the Philippines, with thousands of drug pushers and addicts surrendering themselves to the police out of fear of getting killed.
"Could you imagine the number? I'm sure not. Why? Because then I'm sure you did not know how widespread (the problem is). It's terrifying," he said.
Once he has completely dismantled the operations of illegal drug syndicates in the future, the President believes that he would continue to face new law enforcement issues in the country from other criminal syndicates. He explained that one of his main objectives is to destroy their networks of operations so that his enemies would not grow in number. -Kami Media
RELATED: LOOK: Bato admits lack of solid proof vs Peter Lim
Source: Kami.com.ph