Guy loses teeth after eating corn in a drill
- A Chinese man lost his two front teeth after trying to eat a corn in a drill
- He shared clips of him with blood dripping out of his mouth, as much as web users who commented they wished it was fake, they were convinced otherwise
- It was not only him who experienced a horrible outcome from the risky trick as a Chinese woman earlier this year lost a patch of hair after attempting the maneuver
It seems that there is an increasing number of people who have so much time in their hands. While some devote the spare time working out at the gym or absorbing themselves with their hobbies, others prefer to join a bandwagon of their choice. Now, it would not hurt every once in a while to simply be a spectator of selected activities especially if it entails a certain amount of risk.
For a man who decided to try eating a corn with a drill, that was evidently not the case. A Chinese man recorded himself stepping up to the challenge. As he powered up the drill, he was surprised at the speed of its spin. Barely a second after he attempted to bit down on the corn, his two front teeth flew out along with the spinning fruit. He immediately turned off the drill and appeared to be at a loss for what to do, trying to cover his mouth at one point.
The video was cut and the viewers were next presented with the man spitting out blood. A woman nursed him, offering him tissue to wipe the dripping liquid as he continued to film the incident.
READ ALSO: Playful apes were caught on camera doing with the tourist shameless things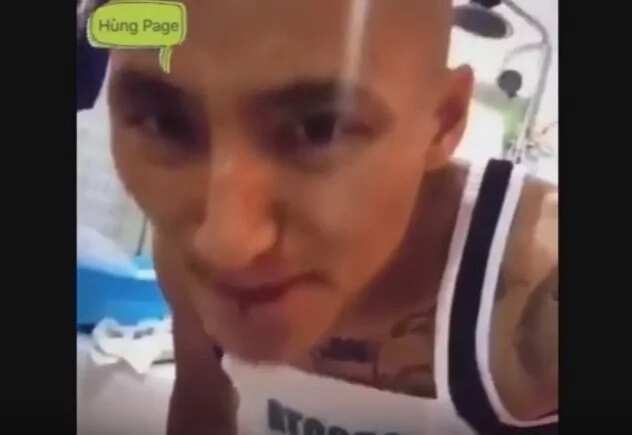 Web users commented on the viral video, hoping that it was simply staged but the footage convinces them otherwise. Others noted that he might have overlooked heating the corn prior doing the challenge which resulted for the fruit to be hard than it usually is.
READ ALSO: WATCH: Poor boy needs some medicine; what he does to raise funds will melt your heart
Earlier this year, a Chinese woman also tried to rise up to the challenge but lost a patch of hair in the process instead. Compared to the man who made his shock audible, the woman barely made a sound after a lock of her hair was caught on the similar rapid spinning drill.
She proved those who claim the incident to be fake when she posted photos of herself pulling at her hair, showing a red spot in the middle of her bald patch as well. Fortunately, her hair would grow back normally although it would possibly take a very long time.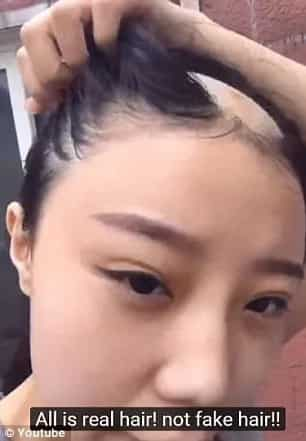 The dangerous trick was popularized by Eater Yang, a blogger who exhibited the maneuver with ease after managing to eat the corn in a drill within ten seconds. He impressed millions as his video went viral, prompting others to follow despite it being completely unsafe.
READ ALSO: Vietnam treats Chinese visitors differently, find out why
RELATED: Guess what came to UP Town Center's cinemas!
Source: KAMI.com.gh