-  The Philippines has gained a distinction at having produced many great taekwondo jins, competing and winning international events
-  In the recent Korea Open, the Philippine team won seven medals, with a gold medal among them
-  According to the OIC of the Philippine Taekwondo Association, it was a 'well-deserved finish'
Out of 2,480 participants coming from 53 countries all over the world, the Philippines did not fail to make a mark in the recent Korea Open Championships held at Geongju City, Korea. The team won an astonishing seven medals, enough to make the whole nation proud.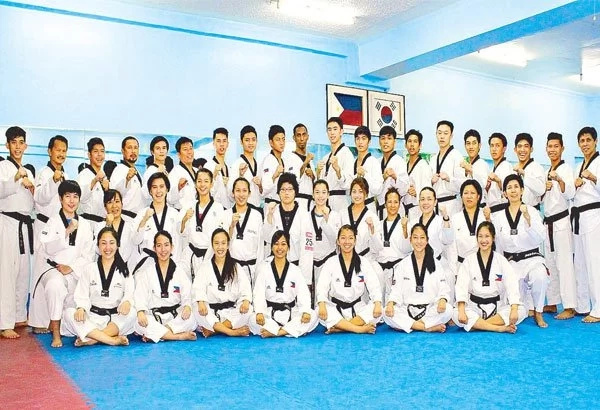 (photo credit: philstar.com)
Carrying the Smart/MVP Sports Foundation colors, the team brought home one gold medal, four silver medals and two bronze medals. The jins competed in different event classifications.
Philippine Taekwondo Association OIC Sung Chon Hong said that it was a 'well-deserved finish' for the Philippine team considering that there were 2,480 competitors coming from various countries.
READ ALSO: Which PH city did Duterte choose for the 2019 SEA Games? Find out here
Alvaro Joaquin Aranton, belonging to the middleweight category, led the Philippines into victory after winning the highest distinction in the junior men's free sparring competition. Alvarez proved that Philippine taekwondo jins got what it takes to beat other countries so they could bring the most coveted gold medal back home.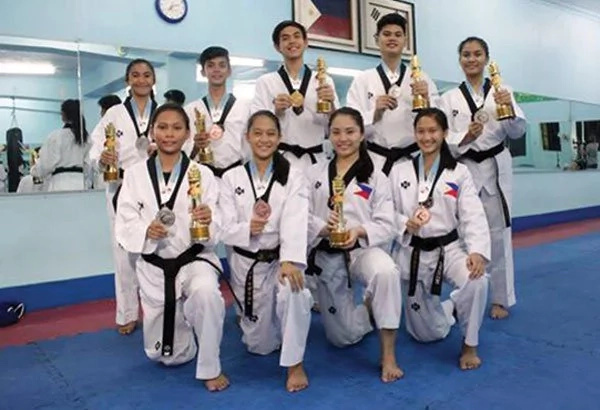 (photo credit: philstar.com)
The four silver medals won by the team were also in the free sparring event. There were two women bantamweight silver medalists – Jessica Canabal and Veronica Garces. Another woman from the welterweight division, Florence Mae Chavez, also won a silver medal. The three women all belong to the junior women category. The other silver was bagged by heavyweight John Shadrack Tan, who belongs in the junior men category.
The bronze medal came from the women's poomsae team comprising Angelica Joyce Gaw, Elizabella Cesista, and Clare Therese Gascon.
READ ALSO: WATCH: Ginebra loses import, still beats Global Port
Over the past years, the Philippines has done exceedingly well in taekwondo. The country has been winning in various competitions in Asia and in other international competitions.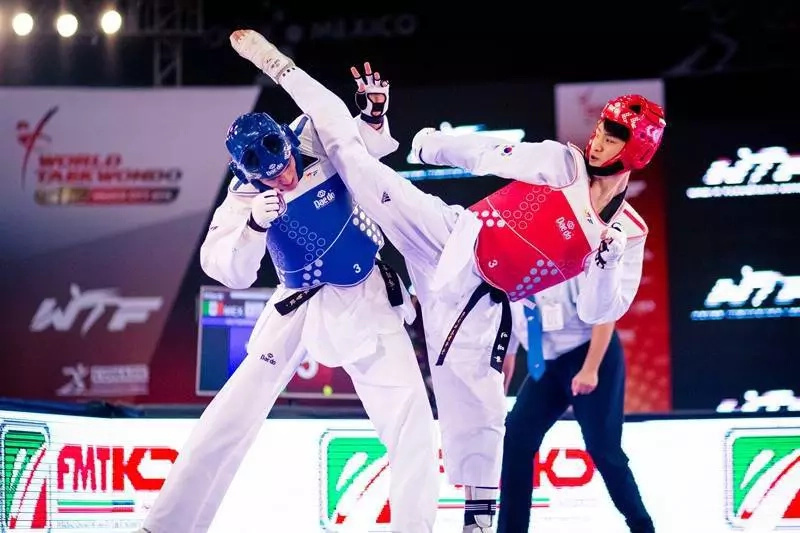 (photo credit: worldtaekwondofederation.net)
Recently, Pauline Lopez won the sole gold medal in the Asian Taekwondo Championships held at the Marriott Grand Ballroom in Pasay City.
Philippine Long Distance Telephone Co., Philippine Sports Commission, Meralco and the Philippine Olympic Committee have supported the athletes in their quest to win the taekwondo medal that the country deserves.-SD, Kami Media
READ ALSO: Which PBA players were traded between Phoenix and Meralco?
Source: Kami.com.ph