Soldiers nearly bare and tied up after failed coup
- Groups of Turkish soldiers were bound and stripped off their clothes as they faced the aftermath of a failed uprising
- The rebels wished to overthrow the current government as they wanted to 'protect human rights'
- Over 6,000 soldiers surrendered after civilians got involved in the coup, with more than 1,500 injured and at least 250 died
Following an unsuccessful coup d'état, Turkish soldiers had their hands tied literally as they lay beside each other in an indoor basketball court in Sirnak, East Turkey. They were also stripped off their uniforms, as some were left with only a single piece of clothing while others were lucky enough to still have a pair of pants.
The rebellion wished to restore democracy, as their Turkish President Recep Tayyip Erdogan's party was notorious for its taking severe measures to restrict those who do not support the current government, and has been repeatedly criticized for such actions. Because of these, the faction saw it fit to hold an uprising in order to 'protect human rights.'
Despite the rebels openly expressing the reason behind their activities, Erdogan placed the blame on the Muslim cleric Fethullah Gulen. The president claimed that Gulen was in charge of the coup, and even vowed to 'cleanse' the country of his supporters as he broke down in tears at a funeral in Istanbul on Sunday.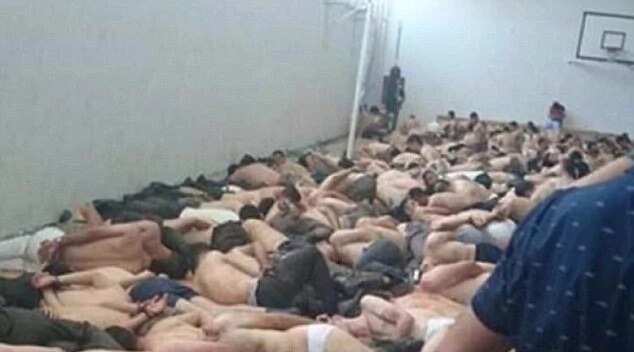 READ ALSO: Army group in Turkey attempts coup; Find out how gov't is responding
It was not the first time that Gulen has received the end of pointing fingers as he was often placed in the similar position whenever the country experiences political unrest. The cleric denied any allegations of his involvement to the coup, as he continued to live in a self-imposed exile at Pennsylvania in the United States.
The rebels from the Turkish army asked civilians to stay at home after launching their coup – this was to avoid any casualties or injuries to those who do not play a role at the uprising. However, Erdogan called out to his supporters to face the rebels which prompted them to surrender five hours later.
Over 6,000 soldiers was set to be detained, as more than 1,500 suffered injuries while almost 250 lives were taken from the coup.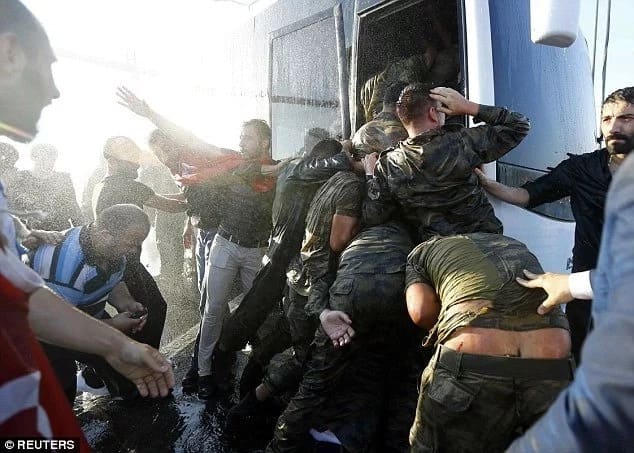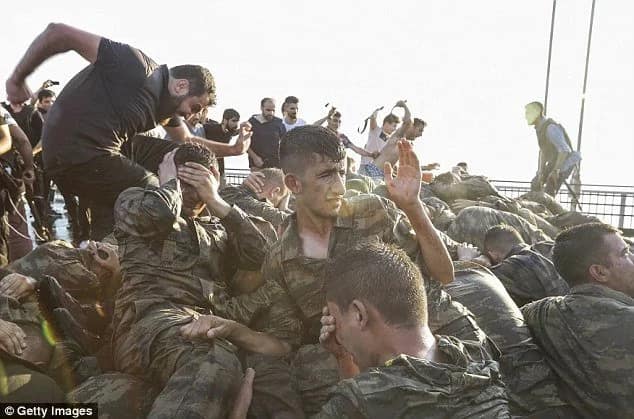 READ ALSO: WATCH: Suicide bomber attacks spread throughout Saudi, kills at least four
Several Turkish military officers feared for their lives and for their families as well as they opted to fly and seek asylum in Greece after the failed uprising. Their plan fell through as they were prosecuted for illegal entry and a violation to the Greek airspace.
Lawyer Ilia Marinaki shared that the officers insist of having no part in the coup, and that they simply fled because 'policemen started to shoot against them.'
Turkish President Recep Tayyip Erdogan's Justice and Development Party have faced continuous critics regarding their harsh treatment and brutal crackdown against anti-government citizens. This drove those who do not support his administration to hold an uprising in order to restore democracy and promote human rights. But the rebels' cries fell on deaf ears as Erdogan simply blamed his old scapegoat, Fethullah Gulen, for being the mind behind the rebellion and influencing the Turkish soldiers. - Kami Media
RELATED: LOOK! Dozens arrested in anti-China rally in Vietnam
Source: KAMI.com.gh