- Luis Manzano and Angel Locsin have ended their relationship and have caused quite a stir among their fans
- Jessy Mendiola came into the picture and fans bashed her on social media
- Jessy said that she is not the cause of the breakup of Angel and Luis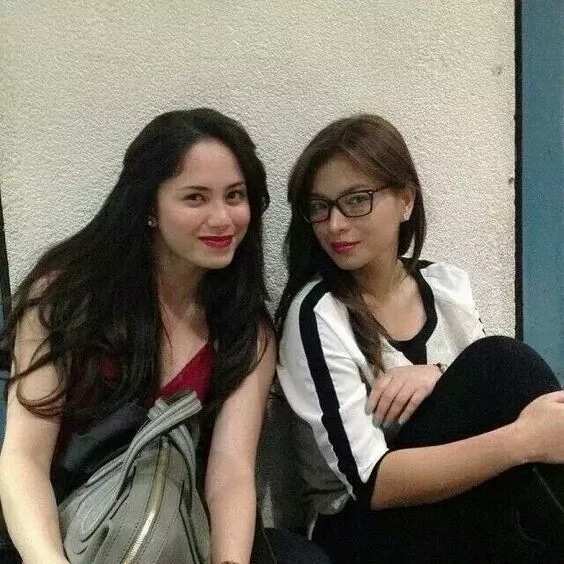 An accusing finger has been pointed towards the direction of Jessy Mendiola as the cause behind the much publicized breakup of celebrity couple Luis Manzano and Angel Locsin. Jessy has recently issued a statement, and in tears, said that she wasn't the moving force which ended Luis and Angel's relationship.
"You know, honestly, if it were true, I wouldn't be here right now facing you guys. For me, it was clear that they broke up already when Luis started courting me. Babae ako (I'm a woman), it happened to me before. I wouldn't do that to any other girl," Jessy said while crying.
During the interview, Jessy reiterated how she gets hurt every time people refer to her as "ahas" (snake) for having stolen Luis from Angel.
READ ALSO: Top 5 Filipino celebs who allegedly had abortion
She said that whatever it was that happened between Luis and Angel was only between the two of them and that she wasn't part of it. It is also in the same vein that whatever it is that's happening between her and Luis would also be between the two of them and no longer concerns Angel.
Initial reports on the Luis-Angel split came out in January. On the other hand, Jessy said, it was only in May that Luis started courting her, which according to Jessy, at that point in time, Luis and Angel have already broken up.
Jessy also said that if Luis and Angel would like to settle their differences, they are free to do so. Her only precondition was that both Luis and Angel must leave her out of it.
READ ALSO: FIND OUT: List of celebrities involved in drugs
"Problema na nila 'yun, kung gusto nilang mag-usap (It's their problem, if they want to talk) about it or clear anything with each other, I think that's their problem. Pero huwag nila akong isasali (But they should keep me out of it)," said Jessy who apparently doesn't mind if Luis and Angel would talk.
Jessy has also mentioned that Luis has apologized to her many times for having been dragged into the controversy. She also admitted that Luis took over her Instagram account so as to respond to online criticisms thrown at her.
According to Jessy, Luis took over her account because he knows that seeing an accusation is painful, especially that it isn't true. Jessy said that people don't know the "whole story." - SD, Kami Media
RELATED: Angel Locsin speaks up about Luis-Jessy rumors
Source: Kami.com.ph