- China is set to conduct a military drill in some part of the South China Sea, days after the Permanent Court of Arbitration ruled in favor of the Philippines
- China will prohibit entrance to the venue of the drill, closing off its borders from Tuesday to Thursday
- The Hague-based PCA ruled that China's claim to the area has no legal basis, and that it shouldn't prohibit Filipinos to access the area
After the monumental decision of an international court against China, the Asian giant said that it will close off a part of the South China Sea for military exercises.
The drill will be hosted by the maritime administration of Hainan, a province in China from Tuesday to Thursday, prohibiting entrance to the sea area.
There are no further details given regarding the military exercises.
READ ALSO: Beyond Legalism: A Post-Arbitral Foreign Policy for the Philippines
The Hague-based Permanent Court of Arbitration (PCA) last Tuesday ruled in favor of the Philippines, and said that China's claim to parts of the South China Sea has no legal basis, particularly their "nine-dash line' claim derived from 1940s maps.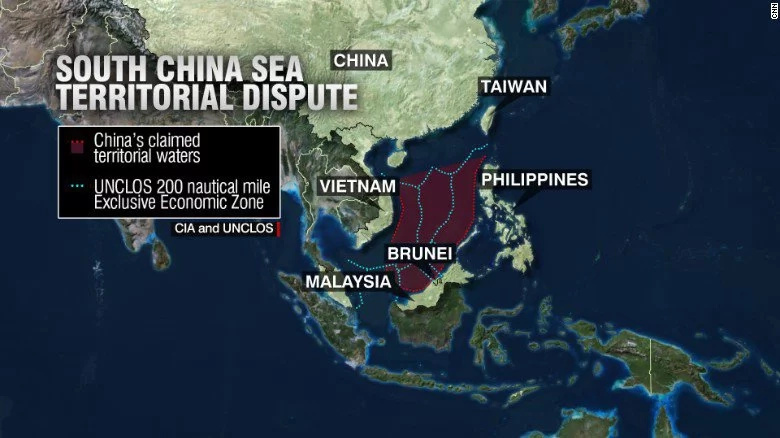 It has also ruled that China had violated international maritime law by creating artificial islands which destroyed coral reefs in the area.
However, China refused to recognize the ruling, and said that it's "just a piece of paper". They even reiterated that they inherently own the islands, and revealed that if threatened, they would declare an air defense identification zone over the disputed waters.
READ ALSO: Dozens arrested in anti-China rally in Vietnam
In a report by CNN, Filipino fishermen were still prohibited by the Chinese coast guard in accessing the area of contention despite the Hague ruling.
Several countries have expressed their support for the Philippines including Japan, Vietnam, and the United States. The European Union had also expressed its position on the matter, saying that it will advocate for respecting international law.
In the past, China had already been conducting different reclamation activities which had alarmed other Southeast Asian Nations who also have claims in South China Sea.
READ ALSO: Let's not apologize for winning the West Philippine Sea
Source: Kami.com.ph