- Vietnamese border officials are refusing to stamp new Chinese passports featuring the nine-dash line which represents China's territorial claim over the South China Sea
- Chinese passports holders are issued separate-on arrival visa instead
- In other parts of Vietnam, the government has confiscated maps featuring the nine-dash lines
Vietnamese media group Tuoi Tre News reported on Saturday that Vietnam has instituted a new policy of issuing a separate on-arrival visa to Chinese visitors. The measure is being conducted in order to avoid unintentionally recognizing China's claim over the South China Sea.
Last week, the Permanent Court of Arbitration released its ruling in favor of the Philippines regarding the sea dispute stating that China's nine-dash line was illegal and breached the Philippines' territorial rights.
China has consistently maintained that it will not recognize such ruling.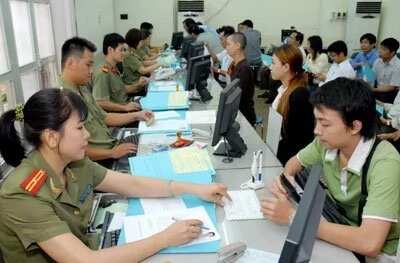 When the ruling came out, Vietnam, which has overlapping maritime claims with China over the region, has welcomed the verdict but also remained cautious. Despite its perceived silence, Vietnam has been taking actions to ensure that its territorial sovereignty over the disputed region is maintained.
READ ALSO: LOOK: PH victory vs China celebrated by Vietnamese nationals
Nguyen Xuan Ky, Vice-Chairman of Quang Ninh province's People's Council, was quoted by the Vietnamese media saying that, "By issuing separate visas, Vietnamese authorities can avoid directly stamping the passports, thus demonstrating Vietnam's stance of not recognising the nine-dash line in any form."
In the case of any oversight, passengers carrying the new Chinese passport featuring the nine-dash lines will be stamped "voided" during their next entry to Vietnam.
In other areas of Vietnam where foreigners are allowed to enter the country without any visa, Chinese travellers with the nine-dash-line passport are required to fill out a separate entry declaration.
READ ALSO: Taiwan rejects South China Sea ruling, sends warships to the Spratly Islands
Customs officers at Danang Airport have also confiscated from Chinese passengers many maps featuring the nine-dash line.
On a separate occasion, a provincial Vietnamese television station has stopped airing 'Shanghai Bund', a Chinese remake of a popular Hong Kong series, after its lead actor Huang Xiaoming became vocal with his support for China's claims over the South China Sea.
In Hanoi, about 20 people were detained yesterday while protesting against China's rejection of the international tribunal's decision
RELATED: How to make China follow the PCA ruling? Find out here
Source: Kami.com.ph