- Known as an advocate of educational reform, Senator Juan Edgardo "Sonny" Angara has filed a bill to ensure that every Filipino family has at least one college graduate
- "One Family, One Graduate Act", according to Angara would institutionalize the Expanded Student Grants-in-Aid Program for Poverty Alleviation (ESGP-PA), a scholarship program for 4P beneficiaries
- The bill would prioritize poor families, particularly those who are beneficiaries of the Pantawin Pamilyang Pilipino Program (4Ps),
Aiming to effectively address poverty through education, Senator Juan Edgardo "Sonny" Angara introduce the "One Family, One Graduate Act" to the congress, a bill that would ensure that all Filipino families will have at least one college graduate.
The bill would target poor but deserving students to access education for free until they graduate. Angara clarified however that the bill would prioritize the beneficiaries of the Pantawin Pamilyang Pilipino Program (4Ps), a conditional cash transfer program under the Department of Social Welfare and Development (DSWD).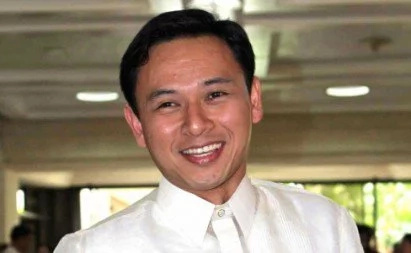 Citing the success of the Expanded Student Grants-in-Aid Program for Poverty Alleviation (ESGP-PA), Angara said that the said scholarship program would be institutionalized through the proposed bill.
READ ALSO: Did Duterte make a mistake in appointing Freddie Aguilar? Vivian Velez thinks so
The ESGP-GA grants a maximum of P60,000 per year to a 4P beneficiary in order to offset the cost of tuition and other school fees of the grantee. It has already been operational under the partnership of DSWD and the Commission on Higher Education (CHED), and has produced 66 graduates from National Capital region this year.
Senator Angara explained that while the government has the duty to make education accessible for everyone, there are still a lot of families who couldn't afford sending their children to school and get a college degree.
He added: "Ang hamon ngayon ay masigurong ang bawat pamilyang Pilipino ay mabigyan ng ganitong oportunidad."
READ ALSO: Lacson files bill against 'liars'; find out what it is
The challenge now is to ensure that every Filipino family would be given this opportunity.)
Studies have shown that out of 100 students who entered elementary, only less than 20 of them successfully get a college degree.
Studies have shown that because of perennial poverty and unequal opportunities, only less than 20 of students who started their elementary education out of 100 actually reach and finish college.
READ ALSO: 'Filipino ID', eyed by Senator Trillanes
Angara further claimed that his bill would not only help increase the number of graduates, but would also ensure that these graduates would be employed.
"I strongly believe in the potential of every Filipino to succeed if they are given the right opportunities in life," said Angara.
READ ALSO: Why Senator Lacson favors wiretapping
Source: Kami.com.ph