- Three American police officers were shot dead in an ambush on Sunday, July 17 in Baton Rogue, Louisiana
- The shooter, identified as Gavin Long was a former Marine who is a vocal activist against police brutality
- Louisiana State police, serving an area experiencing heightened racial tension, is on high alert after five police officers were also killed on July 7 in Dallas, Texas
Three Baton Rouge police officers were shot dead by a former Marine on Sunday, July 17.
The Missouri man, identified as Gavin Long ambushed the police leaving two police officers and sheriff's deputy dead, and three other law officers wounded.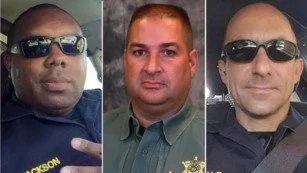 According to reports, Long was an African-American marine who served in Iraq, and was discharged at the rank of sergeant 6 years ago.
READ ALSO: Terror attack in France kills at least 84 people
Police also found out that the ambush was done exactly on the day of Long's birthday.
Long and the police officers who responded to the ambush engaged in a gun battle eventually claiming the Long's life. According to the police, Long possessed an AR-15 style semi-automatic rifle.
Though the police have not officially revealed the identity of the victims, a certain Officer Montrell Jackson was identified by his family members. The two killed officers were Matthew Gerald and Brad Garafola.
READ  ALSO: Duterte expresses condemnation to France attack
Officer Jackson had previously expressed his sentiments on the growing hostility against the police after the death of Alton Sterling, an African-American who was shot dead several times by two Baton Rouge officers.
"I swear to God I love this city, but I wonder if this city loves me. In uniform I get nasty, hateful looks and out of uniform some consider me a threat. ... These are trying times. Please don't let hate infect your heart," wrote Jackson on Facebook.
East Baton Rouge Parish Sheriff Sid Gautreaux confirmed one victim to be in critical condition after the shooting. The others are in a relatively good condition.
READ ALSO: It's not over yet: Osama bin Laden's son wants revenge
The shooter, according to reports published several contents on his social media accounts regarding police brutality. In a Youtube video, he said that "Zero have been successful just over simple protesting," adding that "You gotta fight back."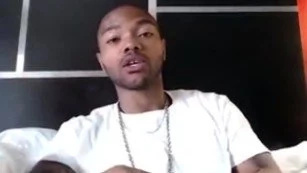 Meanwhile, Louisiana State police had previously heightened their security after five officers were killed in an ambush in Dallas on July 7. They also revealed that they had received threats against the Baton Rouge police.
READ ALSO: UN to appoint first ever LGBT rights watchdog
Source: Kami.com.ph