- After winning the championship last year at the Governors' Cup, the San Miguel Beermen is expected to defend the crown
- They won against the Phoenix Fuel Masters last Sunday led by Arizona Reid with 41 points
- Their next game will be against the NLEX Road Warriors next Friday
After coveting the rare 4-game sweep last year at the Smart Araneta Coliseum, the San Miguel Beermen proved that they're ready to defend the crown and take over PBA Governors' Cup again this year.
The Beermen silenced those in doubt of their capabilities after their win against the Phoenix Fuel Masters last Sunday, in the 124-113 game. The team has undergone several changes since the previous year, which caused the fans to express their concerns if they would still be able to perform just as well.
Arizona Reid led the game with 41 points, 10 rebounds, 4 assists, and 2 blocks followed by MVP June Mar Fajardo with 21 points and 11 rebounds.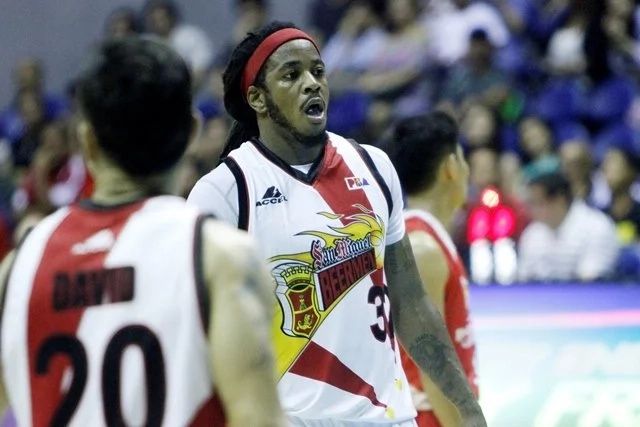 READ ALSO: Why is San Miguel coach worried about new PBA season?
Before their face off with the Fuel Masters, San Miguel's coach Leo Austria didn't hide his concerns over the roster change which questioned the team's readiness. However, he was quick to assure that as long as the team's drive remains, they are still capable of winning.
The rotation was in question given the setbacks suffered by the team. Arwind Santos started the conference being a part of the Injured/Reserve list. Meanwhile, Gabby Espinas and Yancy de Ocampo are still taking the time to recover from their own set of injuries as Chris Lutz is simply staying in the sidelines for now.
In addition to the roster change was the controversial exit of Tyler Wilkerson and comeback of import Arizona Reid. Despite everything, the team exhibited no troubles on court given the outcome of the game. According to Reid, who helped the team win last season, "We're missing the core, but we won't make any excuses."
READ ALSO: Has Chris Lutz recovered ahead of new PBA season?
The team shoulders immense pressure and great expectations from the league following their victory against the Alaska Aces in the championship last season – managing to obtain four straight wins.
The Beermen will face the NLEX Road Warriors next on Friday, June 22. The Road Warriors will be led by Henry Walker who scored 44 points in the previous game against Blackwater Elite.
READ ALSO: WATCH: Ginebra loses import, still beats Global Port
The San Miguel Beermen just lost their shot in the championship of Commissioner's Cup after being defeated by Rain or Shine. This raised doubts on whether the Beermen can retain the championship on PBA Governors' Cup. Furthermore, the team comprises of quite a few members who are currently nursing their injuries. They also faced the controversial exit of Tyler Wilkerson before the beginning of the season.
READ ALSO: Which PBA players were traded between Phoenix and Meralco?
Source: Kami.com.ph