- Zamboanga Del Norte 2nd District Representative Gloria Labadlabad have opposed the proposed mandatory drug testing in the House of Representatives (HoR)
- Lawmakers have expressed differing views regarding the proposal filed in HoR requiring members to submit themselves for mandatory drug testing
- Surigao del Norte Representative Robert Ace Barbers pushed for the mandatory drug test for all members of the HoR
In line with the Duterte administration's strong anti-illegal drugs campaign, Surigao del Norte Representative Robert Ace Barbers, has filed a resolution in Congress requiring all lawmakers, including their staff, consultants, officers and all employees of the House of Representatives to take a mandatory periodic drug test.
But another lawmaker is contesting such proposal. Rep. Gloria Labadlabad of Zamboanga Del Norte's 2nd District, said that mandatory drug test for all lawmakers just to address few cases is unnecessary.
She questioned the need for such assessment because she believes in the integrity of the majority of the elected members of the Congress.
READ ALSO: What will happen to China at the Asia-Europe summit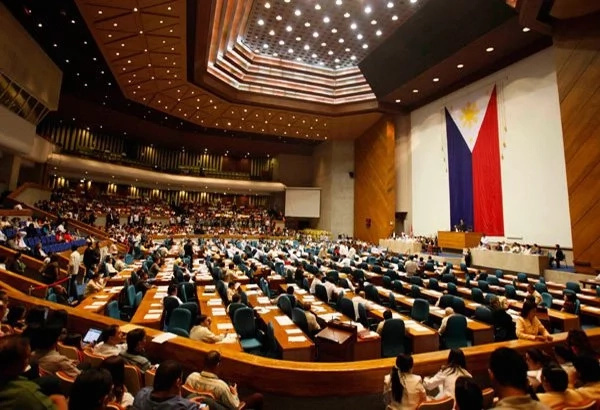 On the other hand, Rep. Micaela Violago of Nueva Ecija, 2 District, said she is in favor of the resolution filed by the Surigao del Norte Representative, she said that she is not a user and she herself is personally against illegal drugs.
According to Rep. Barbers, he aims for a drug-free congress. "The House of Representatives should underscore its commitment, support, and participation in anti-drug policies, programs, and projects by ensuring that its own workplace is a drug-free institution," Barbers said.
Failure to comply shall be good ground to deny salaries and benefits, in addition to sanctions provided by the civil service regulations.
READ ALSO: LOOK! Calvin Harris blasts ex-gf Taylor Swift on Twitter
Rep. Violago said that Labadbad should not oppose Barber's plan to support President Duterte's intensified campaign against illegal drugs.
Barber's resolution specifically mandates all lawmakers to be subjected to a drug test before their assumption of office and every year thereafter, a proposal which also gained the support of the incoming Speaker of the House Pantaleon "Bebot" Alvarez.
Rep. Labadbad was also reported to oppose the 'no work, no pay' policy proposed by Navotas City Rep. Toby Tiangco, saying that there are many things to consider including the existing policy of the House pertaining to absences and coverage of exemption. -Kami Media
RELATED: LOOK: PH victory vs China celebrated by Vietnamese nationals
Source: Kami.com.ph