- More suspects in illegal drug trade will be exposed soon by President Rodrigo Duterte, according to Communications Secretary Martin Andanar
- In the matrix presented by the Philippine Drug Enforcement Agency, the illegal drug trade in the Philippines involves 1.8 million people
- Communications Secretary Martin Andanar praised the president for his bravery in exposing the big names behind the trade and for the success of the anti-drug drive launched by the new administration
With the intensified campaign of the Duterte administration against illegal drug trade, Communications Secretary Martin Andanar said that the president is going to expose more suspects soon.
The communications chief affirmed in the radio interview with dzRB that the president will publicly announce the list of suspects.
During the interview, Andanar talked about the presented matrix by the Philippine Drug Enforcement Agency (PDEA) which shows that at least 1.8 million people are involved in drug-related activities. Philippine National Police Chief Director General Ronald dela Rosa also said that 23 mayors are involved in such illegal activities.
READ ALSO: LOOK: Palace says list of gov't officials linked to drugs 'will make you vomit'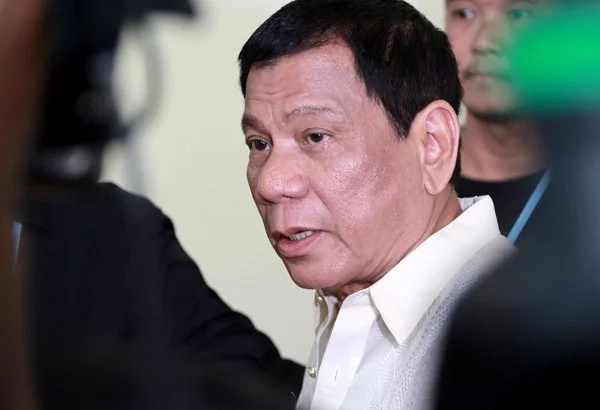 "What I can only tell you, that if you see the matrix, you'll probably say that it is really unbelievable that ganon kadami, na ganon kadami na 'yung mga involved at masusuka ka (it is really unbelievable that there is large population involved and you will be disgusted)," he said.
In a press conference last July 7, Duterte exposed the alleged top three drug lords in the country and the names of suspected five police officials involved in the illegal drug trade as well, including retired police official Marcelo Garbo who was known to be a protector of drug lords.
Andanar added: "Well, as we can see that the President has even named the Level 5 drug lords. Level 5 drug lords or alleged drug lords are the highest that you can get in the hierarchy of those who are selling, pushing, peddling illegal drugs."
READ ALSO: War on drugs continues: Three drug pushers arrested in Taguig
The communications chief defended the administration's decision to give suspected drug lords the chance to clear their names, after the president advised Cebu businessman Peter Lim to clear his name at the National Bureau of Investigation (NBI).
Duterte's justice in the anti-drug drive was criticized by many and described as selective, especially now that almost 10 drug pushers in the country are being killed on a daily basis.
However, some have lauded the President and his fight in dealing with the drug problem in the Philippines. Andanar praised the administration, saying that he is willing to actively call out people in the drug business.
"Now, as far as I can remember in the history, I have not seen a president who has been so brave in announcing to the public the people who have been or allegedly are behind this menace of drugs," Andanar noted.
READ ALSO: LOOK! Duterte admin sacks corrupt Davao official
Andanar further defended the president on the anti-drug drive by saying that allegations should be supported by facts and empirical evidence, and not on mere emotions. The national police is one that upholds peace and justice in the country.
"As far as we know, the operation of the Philippine National Police has always been in pursuit of those who are peddling and pushing drugs," he added.
RELATED: LOOK! Duterte admin sacks corrupt Davao official
Source: Kami.com.ph