- PCS Chair William Ramirez has convinced President Rodrigo Duterte to hold the 2019 Southeast Asian Games in Davao City
- The 2019 SEA Games hosting is expected to push progress for Davao City and the whole of Mindanao
- People from the corporate world have given their promise to the PSC to help out in setting up a successful event
After producing the first Mindanaoan President of the Philippines and being considered as one of the safest cities in the world, Davao City continues to get more recognition as it is set to host the Southeast Asian (SEA) Games in 2019.
Philippine Sports Commission (PCS) Chair William"Butch" Ramirez recently gave a confirmation that President Rodrigo "Rody" Duterte has approved the celebration of the sports festival in Davao City.
The Philippines had hosted the SEA Games three times already – in 1981, 1991 and 2005 – but all of them were held in Manila.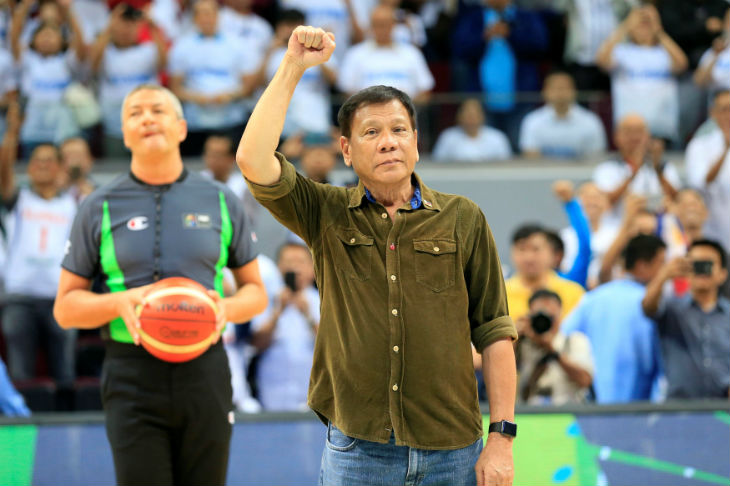 READ ALSO: Du30 approves Miss Universe in the PH!
Ramirez decided to convince Duterte to have the SEA Games held in Davao City which he was able to transform into a model city during his long tenure as the Mayor.
The PSC chief added that several individuals from the corporate world have promised to help out in setting up the big event.
"This is the first time an international sports event of this magnitude will be held in Davao, and I'm sure the President will do everything to ensure its success," Ramirez said in an interview.
READ ALSO: Duterte to give justice to exasperated citizen
He was the chief of the PSC in 2005 when the Philippines – which hosted the sports festival – won the overall race for the first time since joining the SEA Games in 1977.
Aside from possibly boosting the tourism and economy of Davao City, the 2019 SEA Games hosting is also expected to push progress for the whole of Mindanao – whose citizens had long been complaining about being neglected by the national government in Manila.
A national sports stadium is also expected to be built in Davao as the venue for the anticipated sports competition among athletes from 11 different South East Asian countries including Brunei, Cambodia, Indonesia, Laos, Malaysia, Myanmar, the Philippines, Singapore, Thailand, Timor-Leste, and Vietnam.
READ ALSO: LOOK! Duterte and 'Kumpare' Peter Lim attend the same event
Source: Kami.com.ph