- A woman was given a hard time in a government office when she tried to get a tax clearance so she could sell her property
- Her experienced prompted her to write a letter of complaint
- Duterte promised to launch an investigation to reprimand the government officials and vowed that all offices would release documents within 72 hours
President Duterte has called for an investigation when he received a complaint letter from a citizen who was given a hard time at a government facility when all she wanted was to get a tax clearance.
Rose Anne Bartolome, the woman who wrote the complaint, sought to sell her property to in order to finance her mother's hospital bill. Her requirements for the tax clearance were incomplete, but the government officials didn't lift a finger to help her solve her problem. She tried asking their boss for help but was told to return the following day, after waiting in line from morning to afternoon.
But her troubles didn't stop there. A fixer offered to give her the clearance for P5,000.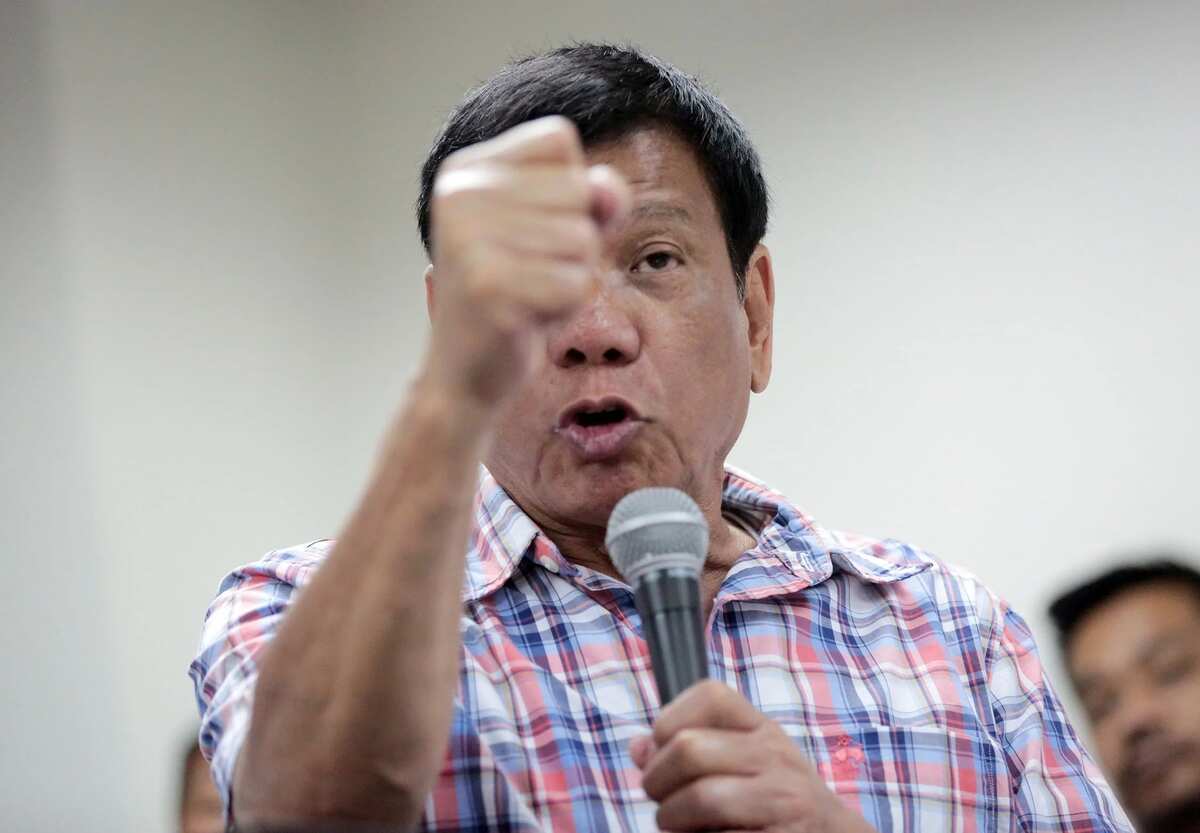 READ ALSO: Cutting Gov't employees to face dismissal charges
"That was when I blurted out the PI.' Needless to say, I never got any clearance to this day. We got the money from a friend who accepted a simple mortgage on the property without going through so much hassle," the woman said.
Although exasperated, Bartolome did not release the name of the city or the names of the lazy government employees.
President Duterte promises that he would work to ensure that all government offices, from the Office of the President to the barangays, would be mandated to release all documents applied for by citizens in less than 72 hours.
READ ALSO: Duterte: The Philippines is so dirty
"If you cannot comply with it, then sorry. We part ways. That's the only way to do it," the President said.
Duterte reminds government officials that if they do not like to work at the government or if they think the salary is insufficient, then they should go find another job.
"Sinabi ko sa staff: Hanapin ninyo ito. Kung anong opisina 'to. Sabihin ninyo pinatawag ko sila dito. Kakasabi ko lang sa inaugural speech ko: You are paid to do your work," said Duterte.
READ ALSO: Duterte to Bedista lawyers: Give drug lord cases to UP or Ateneo
(I told my staff: find out about this. Find out what office. Tell them I am looking for them. Tell them you are paid to do your work)
Duterte also added: "Kung gusto mo ng… hindi mo kaya ng gobyerno magbayad, e maghanap ka ng iba. Punta ka kay Ayala o kay Gokongwei. They'll give you a better salary."
(If you want, if you think your government salary is not enough, then go find another job. Go to Ayala or Gokongwei. They'll give you a better salary).
READ ALSO: Will Duterte fulfill his AFP, PNP pay raise promise? Find out here
Source: Kami.com.ph