- Senator Ralph Recto has filed a bill which aims to extend the validity period of the Philippine passport from five years to 10 years
- Recto mainly points to the inconveniences many overseas Filipino workers experience in order to get a passport
- This initiative is in line with President Duterte's goal of streamlining the passport application processes
In his proposed bill, Senator Ralph Recto wants to amend Section 10 of Republic Act 8239, or the Philippine Passport Act of 1996, which limits the validity of Philippine passports to five years.
In the bill's explanatory note, Recto notes that this initiative will solve practical problems that many of our overseas Filipino workers (OFWs) face in the current system of obtaining a passport.
READ ALSO: PH embassy in Beijing closed off hours before South China Sea ruling
"Most OFWs are allowed to return to the Philippines from two weeks to a month while the processing of applications and renewal of passports can take from ten to fifteen days—not including the waiting period for an appointment," Recto said.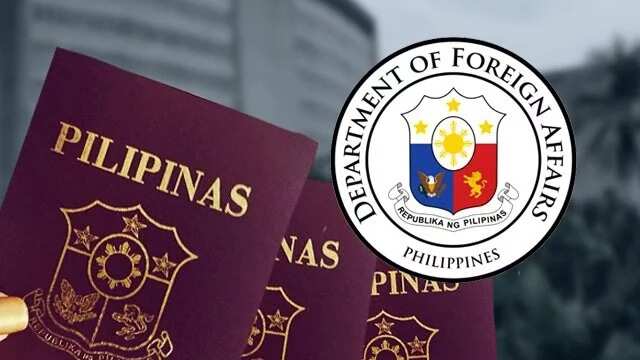 "This might be too short a time for OFWs to secure new passports. Many spend their entire vacation in queues for multiple government-issued permits needed for their employment," he said.
However, Recto clarified that the 10-year extension will not cover minors since according to international conventions passports of minors are only valid for five years.
Recto's bill provides discretionary powers to the Department of Foreign Affairs in limiting the validity of a person's passport to less than 10 years based on national security or public safety concerns. Further, a limit may also be provided if an applicant does not have adequate supporting documents.
READ ALSO: PAL promises to help in the improvement of NAIA; find out how!
This is not the first time a bill of this kind was passed. Former President Gloria Macapagal Arroyo, in her capacity as Pampanga governor, filed House Bill 487 which also advocates the extension of passport validity to 10 years.
All of these are now in line with President Rodrigo Duterte's marching orders to DFA Secretary Perfecto Yasay to streamline the passport application process.
"Once [the requirements are] complied with, do not ask for more or less…You go to the computer and you make a projection," the President said. -Kami Media
READ ALSO: Monreal promises better PH airports
Source: Kami.com.ph