- Starstruck 4's Prince Stefan admitted he is dating a man
- But he said their relationship has no label
- He feels there is no need to elaborate about his sexual preference but appreciates the people who are truly happy for him
The 'no label' relationship status has become popular nowadays. It is often used by couples who are obviously dating but are not in a real relationship. How is this? There is no explanation.
Starstruck 4's First Prince, Prince Stefan, revealed he also has a 'no label' relationship with another man. He finally talks about the man who is always included in his posts on his Instagram account.
Although he never admitted his real sexual orientation, he said he is dating Paolo Amores. In his Instagram account, he posted a photo of him working out with Paolo and dining at a restaurant. And just recently, they were spotted in Hongkong.
READ ALSO: Du30 approves Miss Universe in the PH!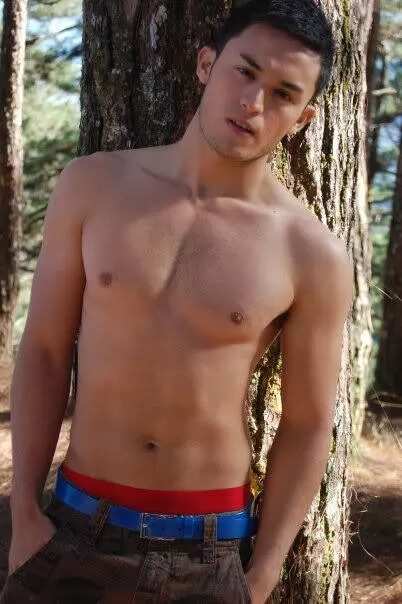 Through a private message, Pep inquired Prince about the news that is spreading about his real sexual preference and asked if they can produce a write-up about the said private conversation.
And here it is. Prince revealed that he and Paolo are still at the courting stage. He said they are at the getting-to-know stage and the rumored couple is still at the adjusting stage.
He told Pep that they are just enjoying each other's company.
READ ALSO: VIDEO: 5 celebrities join Pinoy Big Brother season 7; Find out who
"Happy lang kami together. We're enjoying the moment," [We are just happy together] Prince stressed.
He described the relationship as a 'no rush, no label, no commitment' type of relationship.
Prince also told Pep the story of them being long-time friends.
READ ALSO: LOOK! Indonesian province to have its first female monarch
"Matagal na kaming friends ni Paolo. Lagi kaming nag-uusap via Messenger. We are always updating each other kahit nasa SG siya." [I'm friends with Paolo for so long now. We always talk via Messenger. We are updating each other even when he was in SG.] he said.
But he revealed that they got to know each other more in their Hongkong trip. According to Prince, there is no need for him to elaborate his sexual orientation. What you see is what you get, he said. What's important to him is that he is happy and the people around him are happy. There is no doubt he is.
He said he appreciates the people who are happy for him and who truly understands him. -Kami Media
RELATED: Claudine, Raymart take photo together with Sabina, Santino
Source: Kami.com.ph