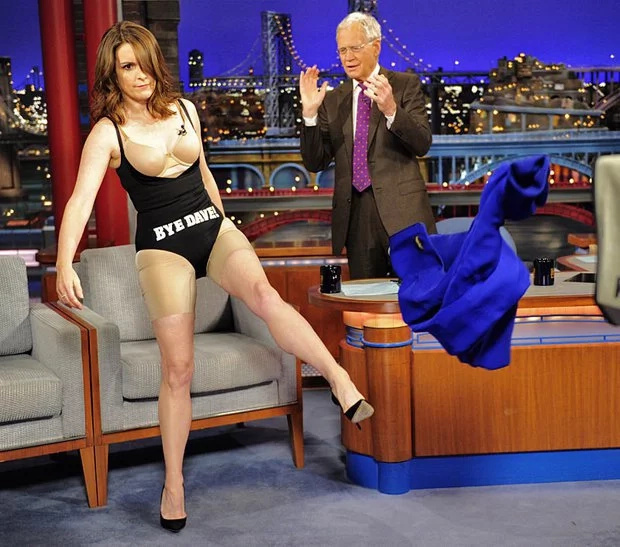 Tina Fey stripped down on the David Letterman show
Tina Fey stripped down to her undergarments on the David Letterman show.
On David complimenting Tina on her snug blue dress, she answered that she puts these dresses on in honor of him, saying this is probably the last time she'll put on something this fancy for a late night show. No reason on dressing high class for James Corden and Jimmy Fallon is "like my brother" continued the star.
Fey said she would give the dress to Letterman, and asked him to help unzip her. She pulled off the dress revealing a black and beige undergarment that are usually put on under tight fitting dresses for TV.
Her under-armor had the words "Bye Dave" on the front and "#lastdressever" on the back.
Source: Kami.com.ph