- 33 members of the Bangsamoro Islamic Freedom Fighters (BIFF) have been killed, while 10 others were wounded during a military takeover in several rebel-controlled communities in Maguindanao
- Colonel Lito Sobejana, the commander of the 601st Brigade of the Philippine Army's 6th Infantry Division, revealed that the shootout between the rebels and the military had lasted for four days
- Sobejana said that four troopers were wounded in the fighting, and one was in critical condition
Thirty-three (33) members of the Bangsamoro Islamic Freedom Fighters (BIFF) have been killed, while 10 others were wounded during a military takeover in several rebel-controlled communities in Maguindanao.
All wounded personnel admitted at the 6th ID Hospital have been awarded the Wounded Personnel Medal last Saturday, July 17 by Division Major General Edmundo Pangilinan and Army Vice Commander Major General Demesthones Santillan, who participated in the clashes by performing aerial inspections of the battleground.
Members of the international monitoring team, Ad Hoc Joint Action Group of the Moro Islamic Liberation Front and the Philippine government, as well as the Autonomous Region in Muslim Mindanao-Humanitarian Emergency Action Response Teams (ARMM-HEART) helped with the ground and clearing operations of the Army in the area.
READ ALSO: LOOK! Recto files new bill for hassle-free traveling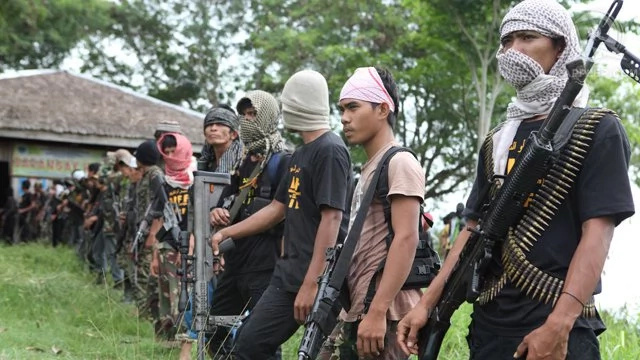 The location of the clash sits at the boundary of a community controlled by the MILF.
The military coordinated with the MILF to neutralize and remove improvised explosive devices (IED) that were possibly left behind by the BIFF before letting the residents of barangays Bagong Upam and Kuloy in the town of Shariff Aguak and Barangay Meta in Datu Unsay to return to their homes.
Throughout the clearing operations, the Army managed to retrieve four 81mm and 90mm explosives.
READ ALSO: War on drugs continue: Three drug pushers arrested in Taguig
Residents and barangay officials refused to return to their homes even after the clearing operations had finished. Many fear that the BIFF might return and attack the troops who were still in their communities.
The regional government of the ARMM said that 696 families have been affected by the firefight. The government has started distributing relief goods at the evacuation centers.
Meanwhile, the BIFF denied that they sustained 33 deaths due to the clashes. Their spokesperson Abu Misry Mama insisted that only three from their forces were killed in Maguindanao, and that their group still controls several areas.
READ ALSO: LOOK! Duterte and 'Kumpare' Peter Lim attend the same event
Sobejana believes that the BIFF bandits are now on the run, with some seeking refuge with relatives who are members of the MILF. He adds that the military is meeting with MILF officials regarding this information.
Their meeting together also aims to discuss the location and proximity of the group's camps and communities in the areas held by the rebels.
READ ALSO: Japan PM Abe: China should respect international law
Sobejana clarified that the military is only required to inform, and not ask permission, from the MILF before entering areas controlled by the Moro group. Apart from these operations, relocation efforts have yet to begin for affected residents.
He admitted that the operation against the BIFF is temporarily put on hold, so as to prevent any misencounters and to preserve the peace process efforts between the government and the MILF. -Kami Media
RELATED: Find out why Lacson is against lawmakers' project proposals
Source: Kami.com.ph