- A pair of men was expected to be involved in a fist fight until they surprised onlookers on how they settled the fight
- The argument started in a simple misunderstanding until it escalated into an exchange of insults
- However, all was it as it seemed as employees shoppers enjoyed the 'Pokémon battle' happening in front of them
When the much-awaited mobile craze first released in selected countries, fans of the widely popular series have gone gaga over the augmented reality game. People were frantic to get their hands (or in this case, phones) on Pokémon Go.
The warm welcome it has received from the audience, ages varying from teens to young adults, has even prompted its servers to crash yet it did not hamper the enthusiasts' excitement. This has been the talk of the town for more than a week now, but despite the evident appreciation towards the virtual world of Pokémon, there were still numerous incidents of individuals abusing the app. Criminal activities related to the game have been recorded, and are still continuing to happen.
READ ALSO: Pokemon Go launched everywhere but Asia
In a video that has been making the rounds on social media, two men were caught being involved in a heated argument. The short clip began with the pair of men bumping into each other by the cashier in a supermarket.
An innocent accident soon turned into bickering when the man wearing a white shirt and a pair of jeans refused to simply let the incident go. While the other man, who was sporting an outfit similar to Pokémon's Ash Ketchum – a red cap, black shirt, and topped off with a vest – attempted to kill the misunderstanding at first.
An employee from the supermarket soon approached the pair as they continue to quarrel. The man with the white shirt appeared to be taunting the other, asking him if he was 'dumb.' What looked like a few moments away from a fist fight turned into a full blown Pokémon battle as they both jumped away from each other.
READ ALSO: Warning! Criminals have learned to rob people with the help of hit app 'Pokemon Go'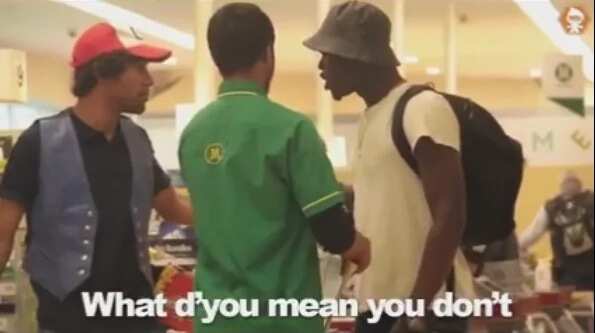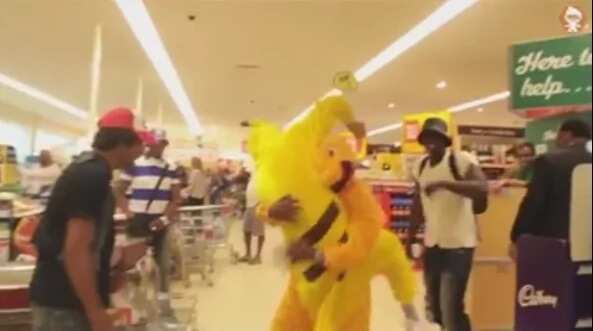 As one of them yelled out, 'Pikachu, I choose you!' a person wearing a costume of the mentioned creature came rushing to the scene – all complete with the well-known battle background music of the franchise. This drove the other to summon Charmander on his behalf.
The men called out one attack after another, with other shoppers surrounding the scene and were obviously having a great time watching the fight. Even the store's employees looked on laughing as they pause on their job to give the attention the Pokémon trainers deserve.
Pokémon Go is an augmented reality mobile game available on iOS and Android devices. It has been initially released to a few countries on July 6, and is continuing to launch in other regions at present time. Recently, 26 countries were able to enjoy the new craze as well. It has been reported that the widely popular game is soon coming to Asia, releasing first in Japan.
READ ALSO: WATCH: Miss Universe Pia Wurtzbach catches 'em all on New York streets
RELATED: Pokemon Go launched everywhere but Asia
Source: Kami.com.ph