- Bureau of Plant Industry (BPI)quarantine officer Andres Alemania has been fired due to extortion accusations
- Agriculture Sec. Pinol plans to relieve all BPI Quarantine Service Staff of their duty tomorrow
- He assured that he would follow due process and investigate lawfully
The Duterte administration has certainly pushed off to a huge start - in addition to the increased efforts in the war on drugs, this time they have relieved a quarantine officer at the Sasa Port for allegedly demanding grease money from banana exporters.
Manny Pinol, the Secretary of Agriculture, announced on Sunday that he received complaints from small exporters detailing how Andres Alemania - the quarantine officer of the Bureau of Plant Industry (BPI) - and his men demanded money with every transaction.
He said that he immediately called for BPI Acting Director Vivencio Mamaril to issue a relief order. Furthermore, he added that on Monday morning, July 18, he plans on issuing another directive to Mamaril that would relieve the rest of the BPI Quarantine Service staff in Sasa Port - all the way down to the janitor - and replace them with a new batch of quarantine officers.
READ ALSO: LOOK: Vice Ganda for president?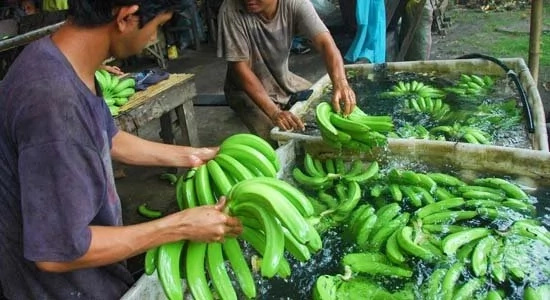 He clarified that due process will be strictly observed, and a thorough investigation of the allegations will be pursued. Starting Monday, the investigation would begin with Pinol dispatching a unit of graft investigators he organized himself to proceed to Davao City's Sasa Port to validate the charges.
The investigating team would be tasked to cross-check the accusations with about 200 exporters of Cavendish banana. According to Pinol's sources, the current rate is P8,000 per container or P40,000 per exporter per transaction.
The scheme is potentially extensive, and the government's response includes lifestyle checks and an official investigation from the Office of the Ombudsman.
READ ALSO: LOOK! Military takes over BIFF camp, kills 33 members
Pinol notes that there are around 200 exporters, along with huge actors such as Dole Philippines, Tadeco, Sumifru, Uni-Frutti and others. Given this, and assuming that the charges are true, the amount the officials must have been "raking in all these years" must be ludicrous.
He hopes that these actions serve as a warning sign for all wayward government employees. The President's vow, he proclaimed, is more than just cheap talk. "Learn, adapt, adjust or get fired." he said.
RELATED: Duterte to give justice to exasperated citizen
Source: Kami.com.ph