- Dani Mathers, a Playboy model, post a picture of a naked woman in the background with the caption 'If I can't unsee this then you can't either!' 
- The picture received widespread criticism in social media
- The Playmate quickly deleted the photo and begged her fans for forgiveness
About to face criminal charges, the Playboy beauty Dani Mathers is criticized on social media after she posted a picture on her Shapchat fat shaming a naked woman in the gym shower.
The 29-year old from Los Angeles shared a photo on her Snapchat Story showing a naked woman in the background. In the image, Mathers was covering her mouth with the caption saying "If I can't unsee this then you can't either!'
After sparking a huge backlash, the Playmate of The Year 2015 quickly deleted her post and apologized to her followers.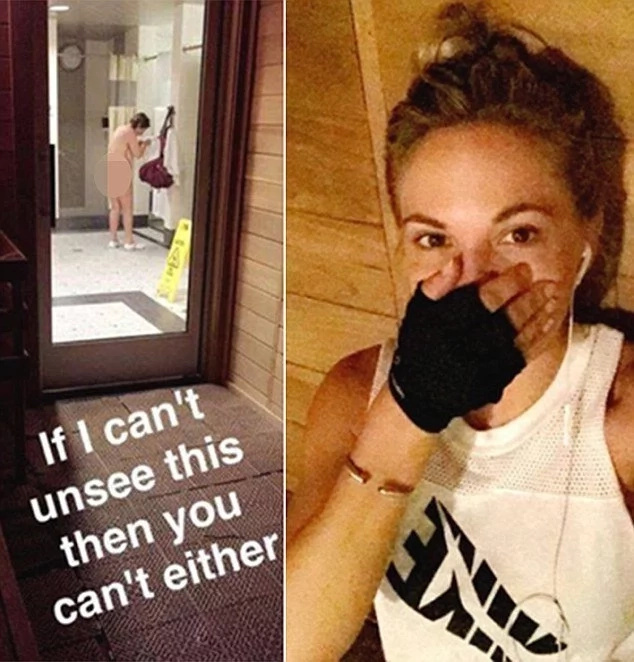 READ ALSO: #FishBra is the most HILARIOUS and sexy women trend in years
One Hollie Taylor wrote on Twitter, '@DaniMathers it's people like you that make others feel uneasy about changing openly in locker rooms. appalling.'
Hollie also added, 'im grossed out you would post a photo of a naked woman's body in a locker room saying "you can't unsee this" wow.'
Bonnie Reynolds also tweeted, 'Stop. You aren't sorry you did it, you're sorry you got caught and are getting blasted.'
READ ALSO: Playful apes were caught on camera doing with the tourist shameless things
The Random man tweeted, 'You owe that girl an apology!'
Police Sausager said: 'This woman was at a m***********g GYM, the hell you looking at her body like it's deplorable?'
The Playboy model has 553,000 followers on Instagram, more than 75,000 on twitter, and more than a million of followers on Facebook.
READ ALSO: This Mom Was Trolled For Sharing Gorgeously Hot Photos
When closely examined, the picture is believed to have been taken after her workout at the LA Fitness Universal City.
Dani apologized and claimed she did not know what she did, twitting: 'It was absolutely wrong and not what I meant to do.'
She further claims that the picture was taken as a part of a conversation with her friend and that she did not mean to post it, as she is new to Snapchat. She apologized, saying that she loves the female body and that fat shaming is wrong.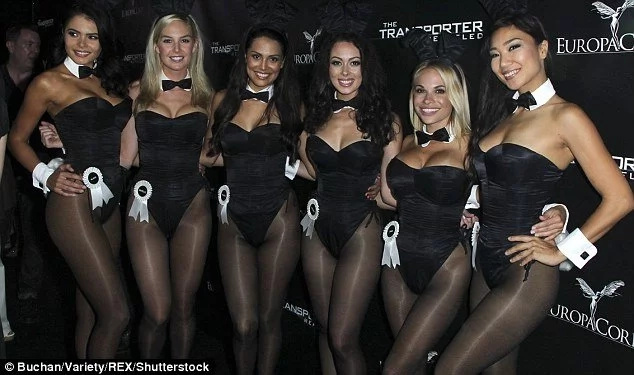 READ ALSO: Shocking: George W. Bush dances at memorial for Dallas victims!
'I chose to do what I do for a living because I love the female body and I know body shaming is wrong, that's not what I'm about and this is not the type of person I am.
'The photo was taken as part of a personal conversation with a girlfriend and because I am new to Snapchat I didn't realise I had posted it, and that was a huge mistake.
'I know I have upset a lot of people out there but please believe me this is not the type of person that I am. I have never done this before and I will never do this again, you have my word.'
READ ALSO: This cute video of a dog in headphones will make you go AWWW!
Dani seems remorseful, even posting a message of apology on facebook, pleading with her followers to forgive her. The message has now been deleted.
She also took to twitter, begging for forgiveness.
'I can't undo this mistake, although I would give anything to, but I ask your forgiveness.'
READ ALSO: Famous chewbacca mom performs national anthem
She then blasted even more tweets, writing that she respects women and believes in the empowering of the community. She said that she realized her mistake and promises to never do it again.
'Women make my world go round, I have nothing short of respect for women, I surround myself with women and work hard at empowering our community... and I completely understand how terrible this was and is.'
'Please please know how upset I am with myself for this and take my word that it won't happen again.'
READ ALSO: This wife went on a honeymoon trip sans husband, look at what she did!
More of Dani's tweets followed, saying that all women are beautiful and are all special in their own way. She also said that she chose modeling because she 'appreciates' the female body and that she is not one who takes lightly the bodies of others.
While there were many who criticized the Playboy beauty for body slamming, many also went to her defense and were sympathetic to to her actions.
A Sabrina Lynn tweeted, 'You guys act like you've never once made a mistake. @DaniMathers Your character shines way brighter than this one mistake, shake it off.'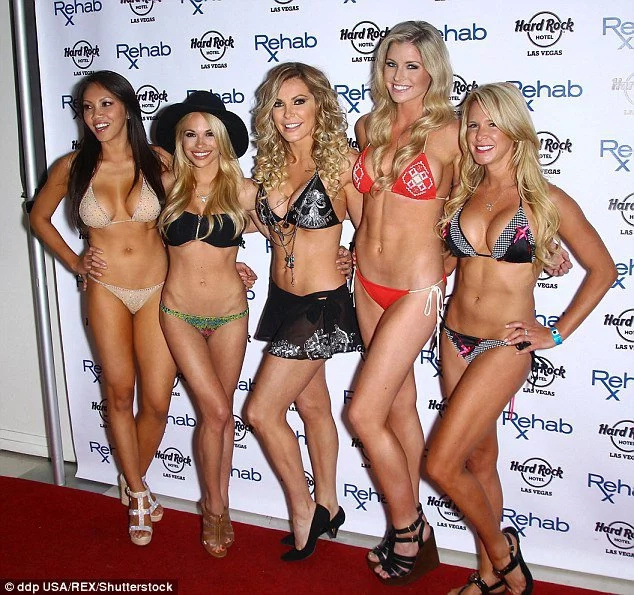 READ ALSO: This heartbreaking story of Pinoy family in Dubai will put you in tears
Gary G said, 'Dani…its ok…'
Brianna Gardner, an LA-based producer and editor, say the Snapchat post and told MailOnline, 'It's bad enough that women have to deal with rape culture on a daily basis.'
She continued by stating that the naked woman was only trying to better herself in the gym and did not deserve to be shamed. The Snap image was the 'cruelest, meanest thing' that one woman could do to another woman. The LA producer also found it gross for a woman who came from privilege and large social influence to shame another.
READ ALSO: LOOK: Man with disability sells buko salad, photos went viral
Gardner claimed that she was bullied as a child and therefore is saddened when she sees a woman bullying another woman. As a woman, she finds it appalling that women have to defend themselves not only from men, but also from women.
'I'm in a group of over 4,000 women in LA that build each other up, and fight against all the sexist behavior we come across, usually from men. How sad that we not have to defend ourselves against women too.'
Mathers rose to fame after she was crowned Play's Miss January 2013. Ever since then, she has been part of several advertising campaigns and numerous photo shoots.
READ ALSO: WATCH: Why these students teamed up against their teacher will shock you
The model has also been part of the US soap opera The Bold and the Beautiful. - NB, Kami Media
READ ALSO: Awesome: Cute Russian ice skater goes viral in Japan after 'Sailor Moon' performance!