- A father in Malaysia lost his baby while feeding her and playing a mobile game at the same time
- The father admitted that he was so engrossed playing the game that he did not notice his daughter choking to death
- He only realized that something was wrong when the father-in-law entered the room and saw the baby pale and motionless
Mohamed Shiddiq Sazali's decision to multitask by playing a mobile game while feeding his 3-month-old baby, Reyhana, proved to be a tragic one, as the father did not notice that his daughter had been choking for two minutes already before finally losing her life.
Tony Won, the investigation officer, testified that Shiddiq was so focused on the mobile game that he did not notice his baby thrashing and choking to death. He was holding his phone in one hand and the milk bottle on the other.
"(By his) own admission, he was so engrossed (with the game), he didn't pay any attention to his child," Won said.
READ ALSO: Five mysterious events in the Philippines that are yet to be solved
Shiddiq only realized that something was wrong when his father-in-law, who returned to the house after going to a nearby market, entered the room and noticed that the infant was already pale and motionless.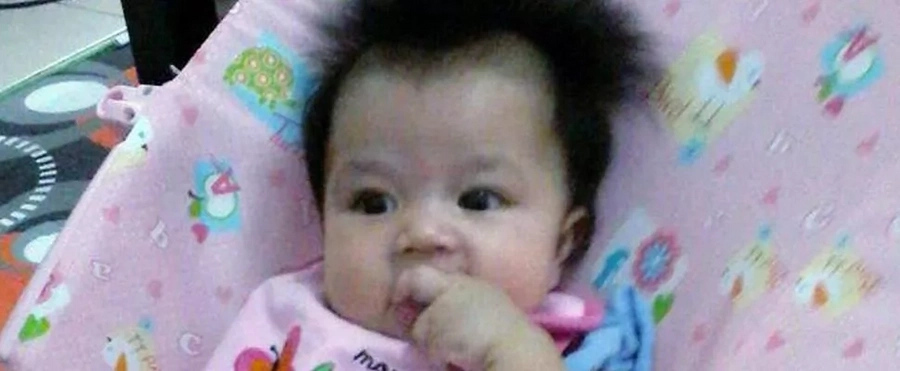 Several people, including the father-in-law, tried to help by applying cardiopulmonary resuscitation (CPR) but it was too late to save the baby's life. As the father-in-law applied CPR, Shiddiq called for an ambulance.
When the mother also returned home, she took the baby's motionless body outside the flat in order to get fresh air. She also applied CPR on Reyhana but it also did not work. The emergency services which arrived later also failed to resuscitate the infant.
READ ALSO: This heartbreaking story of Pinoy family in Dubai will put you in tears
According to the findings of the investigation, Shiddiq also accidentally dropped Reyhana on the ground on Aug. 26, 2015.
"You want to tell the whole world that I don't know how to take care (of children). But in this situation, I did not intentionally do that (to her)… I almost tear, nobody knows what my heart feels," Shiddiq shared on Facebook, written in Malay.
According to experts, multi-tasking when feeding babies should be avoided at all costs in order to reduce the risk of choking. - Kami Media
RELATED: Learn how this pastor tricked a young girl into having sex with him
Source: Kami.com.ph