- Environment Secretary Gina Lopez has already suspended five mining companies since the beginning of her term as Secretaryenvironmental standards
- She said she is more concerned for the well-being of Filipino communities than the money they make
- Lopez will send Chinese miners home if they continue to violate rules
Department of Environment and Natural Resources Secretary Gina Lopez said that the Chinese in the Philippines only thinks about money and that they are "bullies".
In an interview with DZMM last Saturday, July 16, Lopez reminded the Chinese miners conducting operations in the country to comply with the imposed environmental safety standards or else, they will be sent home.
"If they don't get their act together, I'll tell them to go home," Lopez told DZMM.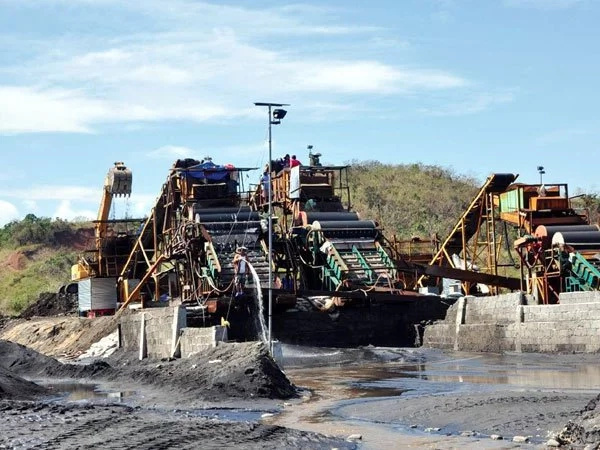 READ ALSO: Japan PM Abe: China should respect international law
She stressed that she is more concerned about the well-being of the Filipino citizens than the money these Chinese nationals are making in exploiting our resources. She reminded the illegal miners that she will send them home if they don't get their acts together.
Lopez has continuously warned the miners when the benefit of the poor communities around this mining areas is at odds, saying that her decision would be non-negotiable.
Since the day she assumed her office two weeks ago, she has already suspended five mining companies. In Zambales, where four of the shuttered mines are located, mining activities operated by Chinese companies are known to export to mainland China.
READ ALSO: LOOK! Biden warns China to abide by rules
Also, Lopez mentioned about the degree of destruction the Chinese fishers are causing to the coral reefs in the disputed West Philippine Sea. As the Environment Secretary, she puts responsibility for the protection of the reefs and marine life in the area.
Just last week, the international arbitral court in The Hague had decided over the territorial dispute and ruled that the disputed sea belongs to the Philippines, and the claim of China over the vast seas is rendered baseless.
READ ALSO: LOOK! Defiant PH raises territorial row vs China at ASEM
Source: Kami.com.ph