- President Duterte told government workers that extending lunch breaks is a form of swindling
-  Civil servants caught absent during office hours will face dismissal charges
- The President reminded PAGCOR to ensure public servants don't have access to casinos
To be repeatedly told to go back to government offices only to find out the documents they needed aren't ready yet is a common complaint of citizens. That or they arrived on time only to wait for a couple more hours because the employee assigned is not yet around.
One o'clock on the dot, government employees should resume work from their lunch break – no extended breaks are allowed, no detour to the malls or casinos.
Last week, President Rodrigo Duterte issued a warning to civil servants reminding them that they are paid salaries from the people's taxes to work eight hours a day – no more, no less. Failing to do that, they are considered to be 'swindling' the people said the President.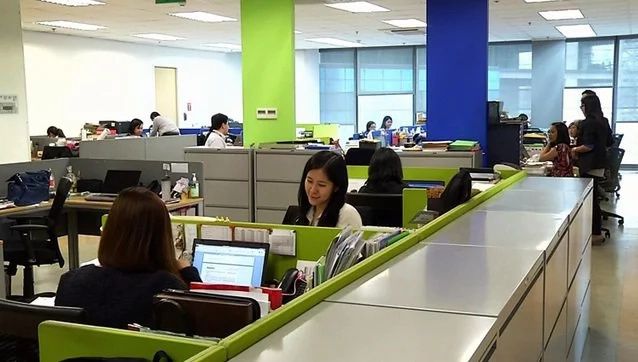 READ ALSO: Duterte: The Philippines is so dirty
"Technically, when you are not there to serve the people and you ask them to come back repeatedly, you are committing estafa," Duterte said.
On a talk before the government workers in Davao City last Friday night, he said that when a government employee has a habit of extending their lunch break only to take a detour to malls, he is technically committing estafa, and is to face dismissal from service.
He said he does not want people to repeatedly go back to government offices to secure documents for the reason that the employee assigned is not around.
READ ALSO: LOOK: Rody's 'drug general' will be investigated by BIR as well!
The President also said that he would ask Andrea Domingo, Chief of the Philippine Amusement and Gaming Corp., to ensure that government employees will have denied accesmto the casinos.
"You're in the government, you only earn a certain amount, why would you gamble?" he said.
In 2001, Memorandum Circular No. 8 was already issued prohibiting heads of departments and agencies from going to or playing in casinos.
READ ALSO: LOOK! Duterte graces the blessing of his new home, Bahay Pangarap
Presidential Decree No. 1067-B as amended by Presidential Decree No. 1869 on 1983 also prohibits any person connected with any government office or agency from playing in casinos.
Members of the Armed Forces of the Philippines, including the Army, Navy, Air Force, and the police are also covered under this prohibition.
READ ALSO: [PHOTOS] Duterte's drug war reaches Subic waters
Source: Kami.com.ph