- Sotto addresses the issue of drug addiction in the Senate by proposing a bill that will make drug rehabilitation more affordable.
- The said proposed bill will amend the RA 7875 or National Health Insurance Act and seeks for the accreditation of rehabilitation centers to PhilHealth members nationwide.
- The senator pointed out that the government should aim to provide the right treatment to drug dependents and focus on their recovery and social reintegration.
The issue of drug addiction and affordability of drug rehabilitation was addressed and discussed in the Senate as Sen. Vicente "Tito" Sotto III proposed a bill during a Senate meeting last Saturday.
The senator stated, ""One of the pervading social ills at present is the rampant drug addiction. Various laws have been passed to prevent and control this drug menace. What has been overlooked, however, and has not been properly addressed is the rehabilitation of drug dependents."
In his Senate Bill No. 8, Sotto noted that drug-dependent beneficiaries of PhilHealth Insurance Corp. (PhilHealth), the national health insurance in the country with the largest number of beneficiaries, should be able to avail of the services in a "reasonable and affordable" cost.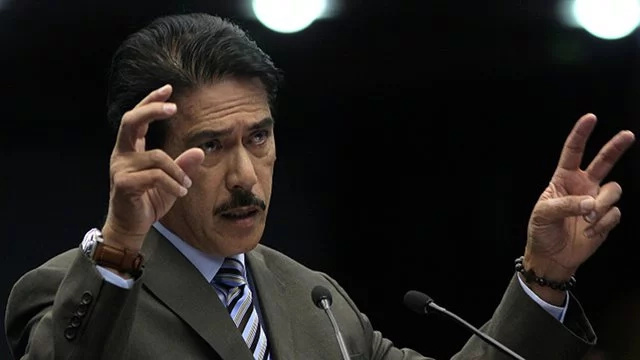 READ ALSO: What Tito Sotto has to say on being a 'promoter of rape culture'
Further, the bill, If passed, will amend the RA 7875 of National Health Insurance Act and will call for accreditation of rehabilitation centers so that it would be easier for beneficiaries of PhilHealth to avail the services.
Sotto emphasized that the country is in great need of a bill that would address the rampant spread of drug addiction, considering that drug users are surrendering to police authorities since the new administration started.
Those who seek for rehabilitation services cannot afford the cost most of the time. This is why Sotto is encouraging the government to give importance to the matter and provide the right medical treatment so that drug-dependent would be able to recover and integrate themselves again the society.
READ ALSO: Yikes! MTRCB to meet with Eat Bulaga execs over Sotto's comments
Sotto further indicated in his statement that only 2,000 out of 1.7 million drug dependents was able to undergo treatment and rehabilitation in 2009.
The cost of drug rehabilitation services is Php 30,000 a month or more and this varies on the type of services required by the patient. - NB, Kami Media
READ ALSO: LOOK! Senators react to Duterte's announcement
Source: Kami.com.ph