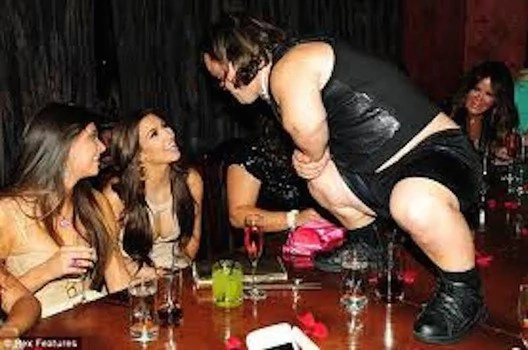 A Spanish bride-to-be got pregnant on her hen night after having sex with a dwarf stripper, and her husband only revealed it when she had given a birth to the child. A Spanish website Las Cinco del Dia reported: "Neither her closest female friends nor her family knew she had had sex with the dwarf stripper."
A shocking truth revealed when the bride saw her new born baby and had nothing to do but confess that she had sex with the dwarf. Why? 'Cause the child was very tiny and was showing all the signs of dwarfism.
The fact is that in Spain it's very usual thing to hire dwarf – or "mini-boys" – as entertainers on hen nights or other special events. But as one of such strippers told DailyMail:
"I'm astonished at the idea someone's fallen pregnant like this and the woman has managed to keep it a secret even from her closest friends. They're mostly men in their forties and fifties and who's going to want to sleep with a man that age. There must be about ten of us doing this line of work in Spain."
By the way, the finale of that story seems to be unknown, but it's pretty obvious that it would be far from happy end.
Source: Kami.com.ph