[VIDEO] When your best friend is a snake, this happens
- A video of entertainer Jackson O'Doherty and his best friend, Doofy, has been making the rounds on the Internet
- Doofy, a giant snake, has been shown off in a video, as he spends the day with Jackson
- Netizens are both amazed and outraged with the treatment of the snake that we begin to question the limits of domestication and animal cruelty
While there are still a lot of people who believe that animals are mere scary and dumb beasts, unlikely animal friendships have been developing elsewhere to prove that animals, just like humans, are capable of feeling love and compassion.
From the cutest puppies to the most adorable cats, people clamor for every imaginable kind of animal pairings.
In what can only be tagged as a unique and unlikely friendship, Australian entertainer Jackson O'Doherty and his best friend has discovered a niche entirely their own.
READ ALSO: WATCH: Water snake vs. giant catfish – guess who won?
In a very interesting video that has been making the rounds on the Internet, Jackson O'Doherty and his best friend, Doofy, spends the day together like the best friends that they are.
In the video, the unlikely best friend, Doofy, hangs out with Jackson and showcase a bromance no testosterone-filled brother would ever beat.
The video started as the two get off from bed in a sort of brotherly entanglement, followed by a view of them showering together.
READ ALSO: WATCH: This Vietnamese family hides from US forces for 40+ years; find out why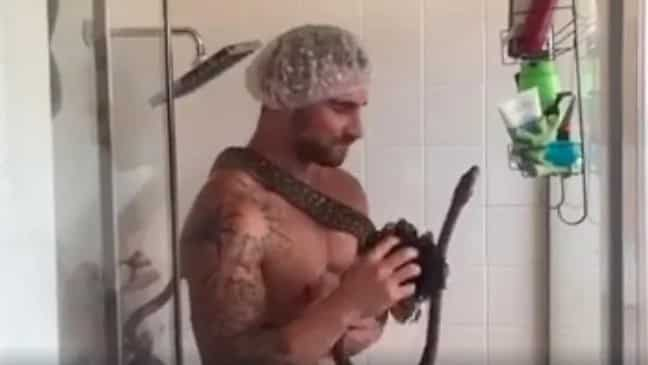 The video continues on to show what goes on during a day out with a best friend. There was even a view of them at the park!
Jackson must have been a fan of the swings, so with his snake coiled around one swing, and Jackson in another, Doofy gets a swinging lesson. "You gotta put your legs out, like this," says O'Doherty to his slithering friend.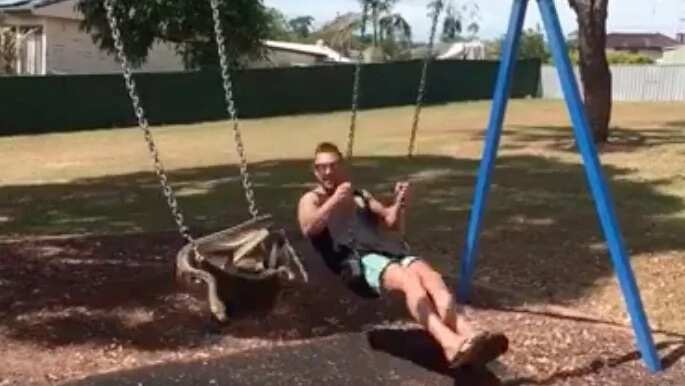 After the park, Doofy has gone shopping, with Jackson dragging him along on a lead.
READ ALSO: 7 weird things in the PH that will make you go LOL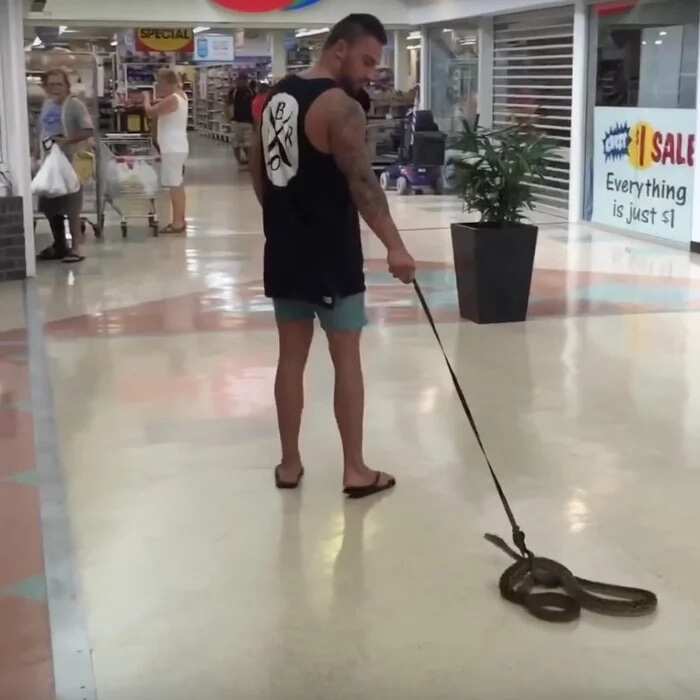 A swim came up next, followed by a trip to McDonalds where Jackson orders ice cream for his scaly friend.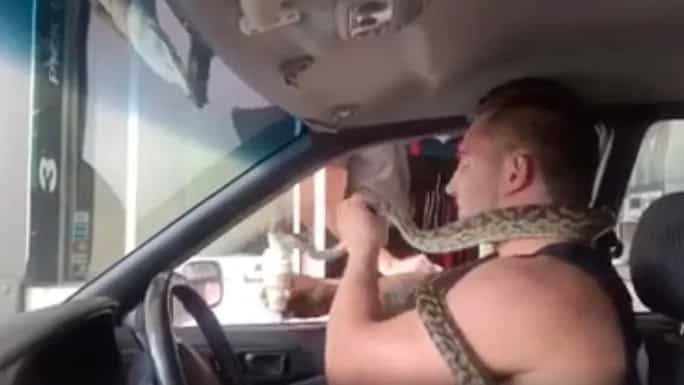 As the day ends, Doofy was seen dining on a raw steak with cracked pepper followed by an Xbox game to cap off their day.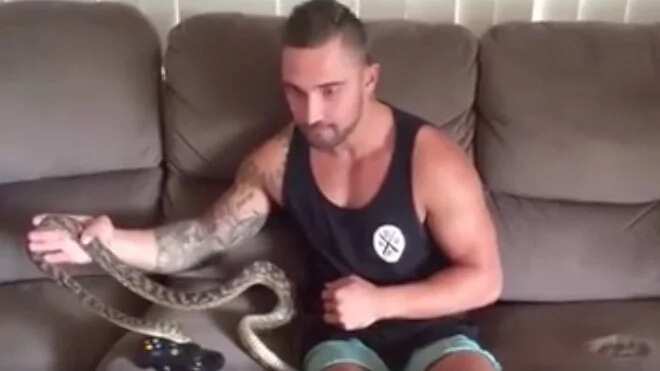 While the video gained a good number of followers, O'Doherty received an equal amount of criticisms, saying petting the snake the way he did is mere cruelty.
The question is, with the blurring dichotomy between animal domestication and cruelty, how is it possible to identify which is which?
RELATED: VIDEO: Snake is skinned & beheaded by chef; what it does 16 hrs later will freak you out!
Source: KAMI.com.gh