-  Filipino-American Jordan Andino introduces Filipino cuisine in New York
- He is the owner and Chef of NYC's newest restaurant which he named as '2 City'
- This promising star chef shared that 'adoborito' as the top favorite among the menu in his restaurant
Filipinos have always been recognized all over the world for their exemplary skills and talent in various fields.
This time, in the food and restaurant industry, another Filipino brings pride to the country, as Jordan Andino opens "2 City", the newest and, needless to say, the hottest restaurant in New York City.
Having both great cooking skills and good looks, Andino became a celebrity TV chef and has also cooked for the Kardasians.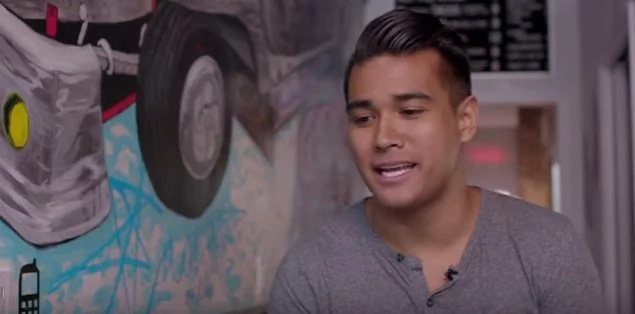 READ ALSO: YUMMY: This Yema Spread is the sweetest thing ever happened
In his newly opened restaurant, he aims to introduce unique and intricate Filipino flavors to the world in a way Americans are used to eating like bowls, tacos, and burritos. Andino calls his style as 'Amasian', which he explained as a fusion of American and Asian cooking. According to him, the restaurant is not trying to be all-out Filipino, but offers variations of cuisines.
And when people talk about Filipino food, for sure, the famous adobo is first on the list that should be mentioned. Most of the Filipinos really love adobo, making it every Pinoy's favorite. Among 2 City's hottest picks is the "Adoborito", which is actually adobo in a burrito. His inspiration in his "Plan-b-rito" dish is the pinoy favorite breakfast – longganisa, ham, egg, cheese and hash brown – rolled into one sumptuous burrito.
But aside from that, he mentioned a dish that, according to him, takes a true-blooded Filipino to recognize. It is his taco with fish, short rib, and some bokchoi with sinigang sauce. Yes! Sinigang – another Filipino favorite.
READ ALSO: Fil-Am artist of 'Finding Dory' retraces his roots, back in Manila
"No one knows, but if you're a Filipino, and you have it, you'll go like, 'oh, it tastes like sinigang!'" he said.
According to him, he got his cooking inspiration from his grandmother. He gives credit to his father's restaurant for years of being in the business, sharing that when he was 9 years old, he would peel shrimps, take out the garbage, mop the floor, and clear the trash can. He said that he did those for eight years. At 11 years old, he dreamed of opening up a restaurant in NYC when he reach the age of 25. At 27, the Fil-Am celebrity chef is has made his dream come true.
READ ALSO: Jollibee reinvents Pinoy favorites adobo flakes burger, halo-halo sundae
Source: Kami.com.ph