Jails of MPD, crowded due to drug offenders who surrendered
- The country's penal institutions became more overcrowded due to the overwhelming surge of inmates
- Filthy conditions in inside the prisons has become worse
- From the beginning of the operation against illegal drugs in the country, the number of addicts and pushers who surrendered has reached more than 65,000
Overcrowding in jails has always been a problem of the Bureau of Jail and Management Penology (BJMP), an agency of the Department of Local and Interior Government (DILG) which manages the situations and controls the condition inside jails in its respective localities.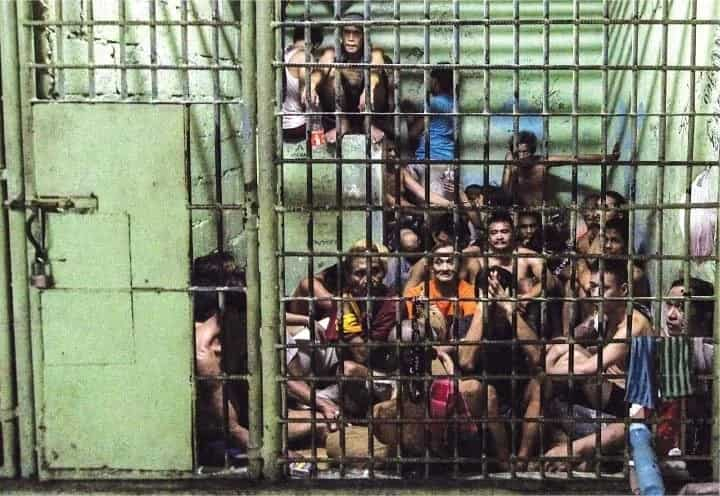 Seen is a photo of a single prison cell at the Manila Police District (MPD) Station 3 located in Sta. Cruz, Manila. A photo posted in Manila Bulletin last Friday, July 15.
As you can see, there are more or less twenty people inside. But ideally, only 2-4 people only can fit inside this single prison cell.
READ ALSO: Duterte to Bedista lawyers: Give drug lord cases to UP or Ateneo
In its caption, the report traced the overcrowding as a result of the shooting number of drug users and traffickers who surrendered to authorities in the past weeks. This is in connection to President Duterte's anti-illegal drugs campaign.
The number was overwhelming that even the police admitted they were not expecting it to shoot that high. According to reports from the PNP, there were more than 65,000 people who surrendered since the beginning of the crackdown.
This result could mean that the current administration's operation to extinguish illegal drugs in the country has been successful so far, but another question arises. Where will they put the 65,000 people and counting?
READ ALSO: Not enough rehab centers as surrendering addicts multiply
Already overcrowded, jails are now even more jampacked with more inmates fighting for space, holding a population of alarmingly more than it can accommodate.
Prisoners were considering this situation as a living death, as they were fighting for air and space 24/7, and imposing alternate sleeping schedule to save space. As a result, it bred more tension thus hindering rehabilitation which was supposedly the primary purpose of their apprehension. Inside these prisons, there's poor hygiene, dingy toilets, and rapid spread of diseases.
For those who surrendered, they considered themselves as being thrown to a place of punishment as opposed to a promised rehabilitation.
READ ALSO: Death for drug addicts than rehab or jail – Duterte
To act on this, the Duterte administration, according to reports, was planning to put up additional rehabilitation centers to accommodate the growing number of inmates, which of course would take time.
So for the meantime, it looks like they are to live with what they have.
READ ALSO: [VIDEO] Duterte: Don't ask due process from me, I am not the court!
Source: KAMI.com.gh