- Senator Panfilo Lacson has expressed his opposition against the recent submission of project proposals to be funded by the national budget from lawmakers, saying that this is a form of restoring the pork barrel system
- Diokno explained earlier that the submission of project proposals was not a violation of the Supreme Court ruling since the projects would be approved before the enactment of the national budget
- Lacson disagreed, pointing out that it would still defeat the purpose of the high court ruling on PDAF
Senator Panfilo Lacson criticized the project proposals submitted by lawmakers to Malacañang, saying that directly proposing projects to get funding from the national budget is a form of reinstating the unconstitutional pork barrel system.
"Pork is pork no matter how they describe and hide its form. How can they justify the participation of the legislators in a purely executive function of preparing the National Expenditure Program or NEP, otherwise known as the President's budget?" the Senator pointed out on Friday.
READ ALSO: Duterte makes history with 2017 infrastructure budget
Lacson's statements came following the comments of Budget Secretary Benjamin Diokno on Thursday that lawmakers were authorized to submit their project proposals.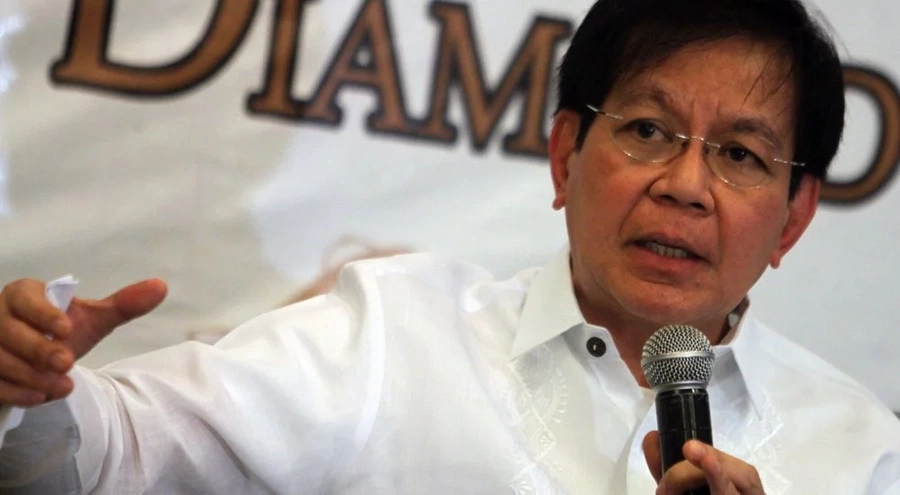 According to Diokno, these pitches will then be included in the P3.35-trillion national budget proposal for 2017 from the Department of Budget and Management to be approved by President Rodrigo "Rody" Duterte.
The budget chief has already explained that the submission of project proposals would not be a violation of the Supreme Court's ruling about pork barrel, saying that the projects would be approved before the national budget is enacted.
READ ALSO: Billions of unliquidated funds for 4Ps discovered by COA; who is to blame?
However, Lacson believes that this process is still a violation of the court ruling since it would pollute the budget system and would go against the purpose of the Supreme Court verdict.
"Legislators submitting projects prior to submission of the President's budget to Congress is tantamount to prostituting the whole budget process. It is also a malevolent way of going around the intent of the Supreme Court decision in declaring as unconstitutional the pork barrel system," Lacson explained
In 2013, the high court declared that the Priority Development Assistance Fund (PDAF) is unconstitutional after the P10-billion pork barrel scam was exposed. This led to the filing of cases against Janet Lim-Napoles, the alleged mastermind behind the scam, and several government officials such as then senators Bong Revilla Jr. and Jinggoy Estrada.
READ ALSO: Will Duterte fulfill his AFP, PNP pay raise promise?
Source: Kami.com.ph