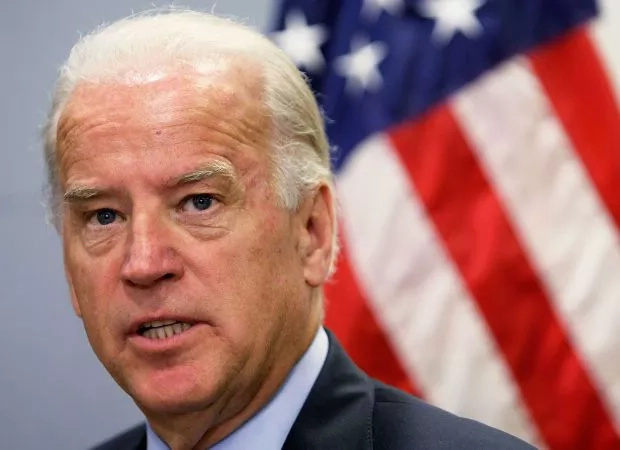 - Vice President of the United States, Joe Biden, warned China to abide by the rules like everyone else
- China is openly defying the Hague ruling, as it does not acknowledge that the court has jurisdiction over it
- Biden stressed the importance of freedom of navigation in open waters
Joe Biden has warned China to abide by the same rules, like everyone else after the UN-backed tribunal ruled that China's claims to the South China Sea were invalid. This comes after the Philippines won the case for the hotly contested region in the West Philippine Sea after China imposed it's supposed '9-Dash Line' territorial claim. The Permanent Court of Arbitration has ruled in favor of Manila and declared that  Beijing's attempts to expand in areas that are inside the Philippine's Exclusive Economic Zones were in violation of the United Nations Convention on the Law of the Sea.
While the United States is not a claimant in the region, but it has a deep interest in maintaining freedom of navigation in the open seas. It has previously deployed aircraft carriers in the region, and even signed a defensive pact with Manila in the Enhanced Defensive Cooperation Agreement in order to bolster the training and readiness of the Philippines. The South China Sea is projected to control one third of the oil trade around the world.
"We expect China to play by the same rules as everyone else," Biden told the Sydney Morning Herald. He has urged both China and the Philippines to abide by the Hague ruling.
China's claims of a '9-dash line' are based on so-called historical rights from a vaguely drawn 1940s Chinese map. Various entities have criticized the map as dubious.
READ ALSO: Merkel gifts China's leader Xi with map of ancient Asia
Beijing has angrily rejected and is defying the ruling. There have been reports of increased hostilities in the West Philippine Seas. Beijing is increasingly becoming isolated. Only certain African countries have supported China's claims, where China has a stake in. Japan and Vietnam have been the most vocal in butting heads with China. Vietnam has a stake in the Paracel Islands, while Japan has overlapping claims over the Senkaku Islands. Vietnam is the first South East Asian nation to welcome the ruling, as it has similar claims in the region. The ruling has increased the confidence of a possible United ASEAN front against China.
READ ALSO: Vietnam welcomes tribunal ruling on South China Sea dispute
It's not only the US, China, and ASEAN that has a stake in it. Even one EU country, France, is supporting the US claims in
Source: Kami.com.ph