FOI Executive Order final draft, handed to Duterte
- The final draft of the Freedom on Information Executive Order was already sent to President Rodrigo Duterte
- Presidential spokesperson Ernesto Abella said that the actual signing can be expected next week
- The FOI will allow for the public to fully access public records of government transactions
As promised by the Duterte administration, the signing of the Freedom of Information (FOI) Executive Order (EO) is already underway, as the final draft of the EO has already been passed to the president.
President Rodrigo Duterte had previously vowed to implement the FOI, a promise that was also made by the previous administration, but failed to deliver.
READ ALSO: What went on President Duterte's night meeting with lawmakers
Presidential spokesperson Ernesto Abella said that the order was still being finalized, and admitted that it's taking "a bit of time" to finish the said order. However he claimed that the public can expect the signing to happen next week.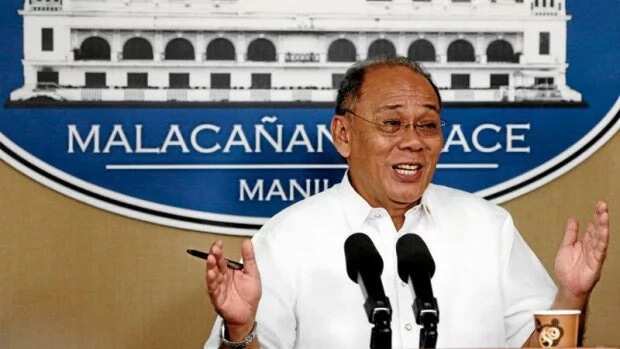 Abella also said in a press briefing that the order's "finer points" was still being polished.
If finally passed, the FOI will require the government to be more transparent in its transactions, making public records easily accessible to the people.
The EO however will only take effect in the executive branch. In order for the FOI to be all-encompassing, legislation is needed.
READ ALSO: Investigation on drug killings sought in congress
With the President's imminent signing of the EO, Presidential Communications Office Secretary Martin Andanar hopes that it would set an example for the other government agencies in pursuing transparency.
Andanar also said that President Duterte would not interfere with the Congress, and leave it up to them if they would still pass an FOI bill.
During his campaign, President Duterte had already expressed his inclination to issue an executive order implementing the FOI.
READ ALSO: Bongbong Marcos files electoral protest against VP-elect Leni Robredo
Aside from his intensive anti-illegal drugs campaign, the presdient has been known for his tough stance against government corruption, reiterating it several times in his public speeches.
Duterte won a landslide victory against Liberal party standard bearer Mar Roxas, Senator Grace Poe, Former Vice President Jejomar Binay, and Miriam Defensor Santiago who placed last among them.
READ ALSO: Is Duterte – media spat over?
Source: KAMI.com.gh