- Not less than 84 people died in a terror attack in France during the Bastille day celebration
- President Rodrigo Duterte expressed condemnation in the terror attack and vowed to fight against terrorism
- Leaders all over the world joined France as they recover from the brutal attack
President Rodrigo Duterte uttered condemnation on Friday regarding the brutal attack in France and vowed to join the world in its fight against terrorism.
Not more than 84 people died after a truck loaded with firearms accelerated and mowed a large crowd who were watching fireworks display in celebration of Bastille day in Nice.
"Rest assured that we join you in your fight against terrorism," Duterte said in an interview.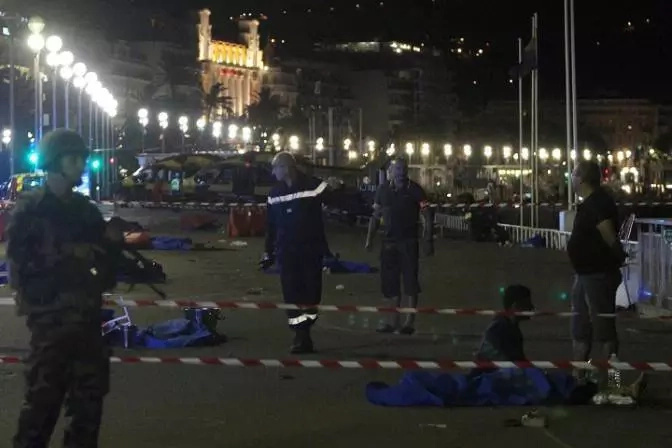 READ ALSO: WATCH: Terror attack in France kills at least 84 people [Updated]
The President called the attack as a brutal and violent terrorist act. He expressed sympathy as he made a public statement saying that the Philippine government joins the world in grieving for the attack and that the Filipino nation shares the grief of France after the death of their citizens.
Duterte added: "We join the rest of the world in mourning and express our solidarity with France, against terrorism, against what is fundamentally evil."
Leaders from all over the world also expressed their sympathy to France after the horror attack.
READ ALSO: SCARY! ISIS releases poster celebrating Nice attack
US President Barack Obama said that United states stand in solidarity and partnership with France as the country recovers from the attack, mentioning that France is their oldest ally.
US Secretary of State John Kerry also reacted to the attack, the secretary having been in Paris earlier before the Bastille day parade. He assured that US will continue to stand firmly with France and its people and will provide support for the French people.
Canadian Prime Minister Justin Trudeau wrote in his Twitter account: "Canadians are shocked by tonight's attack in Nice. Our sympathy is with the victims and our solidarity with the French people."
READ ALSO: 80 dead, 160 injured in Iraq blasting
Chinese Prime Minister Li Kequiang offered condolences to the victims of the attack and stated that China is against any form of terrorism.
European Council President Donald Tusk referred to it as tragic as the celebration of liberty, equality, and fraternity turned into a sad day for France and Europe.
Leaders who attend the Asia-Europe meeting (ASEM) in Mongolia dedicated a minute of silence for France in the opening of the summit on Friday. - AA, Kami Media
READ ALSO: WATCH: Suicide bomber attacks spread throughout Saudi, kills at least four
Source: Kami.com.ph