PHOTOS: Turkey under Martial Law amid coup attempt
- An army group in Turkey said on TV that it has taken over the country
- Explosions have been reported in Turkey's capital, Ankara
- The Turkish government responded by placing the country under Martial Law and enforcing a curfew
- The President vowed to punish the military officers involved in the coup attempt
An army group in Turkey, which calls itself a "peace council," read a statement on TV saying that it has taken over the country. The Turkish government has responded by placing the country under Martial Law.
Prime Minister Binali Yildirim said that the majority of the situation is now under control. He also ordered a no-fly zone over Turkey's capital, Ankara. Reports say that two explosions were heard at a parliament building in the area.
President Recep Tayyip Erdogan also assured the public that the government would overcome what he described as an uprising by a minority group.
READ ALSO: LOOK! France secures spot in Rio Olympics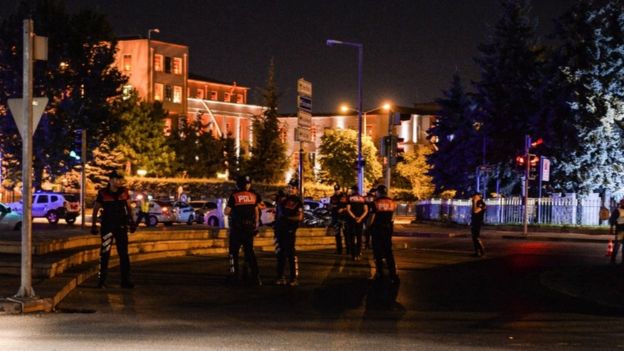 As of this moment, it is still unclear who the members of the rebel army group are or who is supporting them. Reports of top army officials being detained have also spread in Turkey.
The army group stated on national TV that the democratic law had been ruined by the current Turkish government and that a new constitution is necessary.
US President Barack Obama has commented on the coup, urging all Turkish parties to support the elected government and to resist the uprising.
READ ALSO: WATCH: Suicide bomber attacks spread throughout Saudi, kills at least four
To oppose the uprising, the president of Turkey called on its people to go to the streets and make their stand.
"I urge the Turkish people to convene at public squares and airports. I never believed in a power higher than the power of the people," Erdogan said.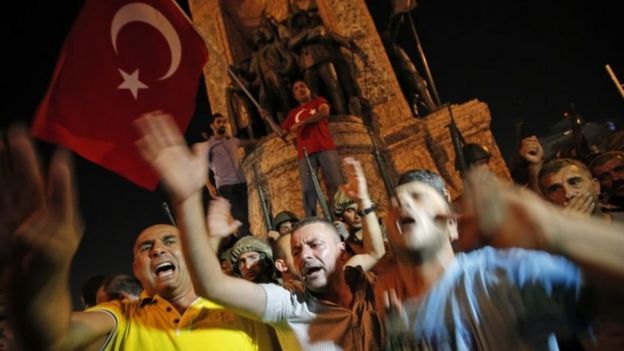 A number of Erdogan's supporters have defied the announced curfew and went to Istanbul's Taksim Square to resist the uprising.
READ ALSO: LOOK! Tony Parker threatened by Gilas' outside shooting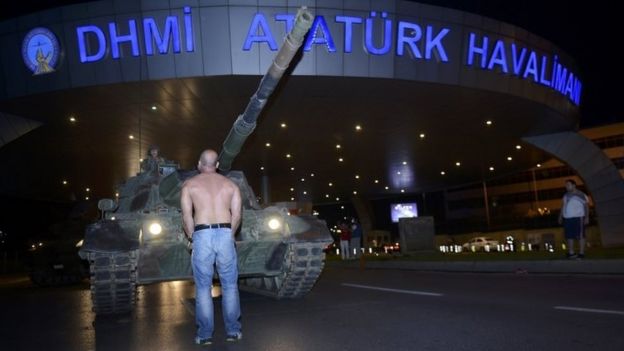 The president – who was reportedly having a holiday in a resort when the uprising was revealed – added that he was already on his way to the capital and vowed to punish those who were involved in the coup.
According to a source from the European Union, the coup attempt was a well-orchestrated uprising which seemed to have involved a substantial part of the army and not just a few colonels.
RELATED: Minister: Bangladesh group behind Dhaka siege, not ISIS
Source: KAMI.com.gh