Nice attack witnesses share photos and vids of incident
- At least 84 civilians were killed as a truck rammed through a crowd watching fireworks at Promenade de Anglais during Bastille Day
- Survivors were able to capture the horrendous event, sharing their photos and videos on social media sites
- ISIS celebrated the atrocity by creating a poster, showing an image of burning Eiffel Tower and a message in Arabic
What was supposed to be a glorious celebration for France's independence has turned into a disaster, as those who celebrated Bastille Day in the city of Nice has got people running in terror from a truck accident.
A truck plowed through at least 84 people in the Promenade des Anglais while they were watching fireworks. The driver, who drove at a high speed of 100 meters, was apparently shot dead after the incident. Aside from ramming the truck into the crowd, the driver also fired shots and had a bomb in his arsenal.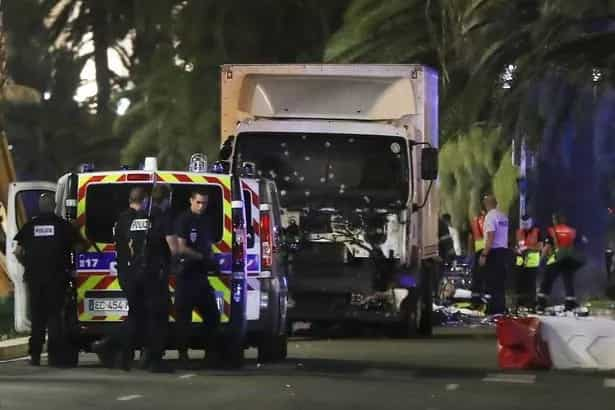 The Promenade des Anglais, which is located at the southern city of France, is popularly known as a walkway connected to the Quai des États-Unis on the east.
READ ALSO: WATCH: Terror attack in France kills at least 84 people [Updated]
Bloodied bodies were strewn everywhere, and a woman based in London shared that she and her family were supposed to watch the fireworks along the area.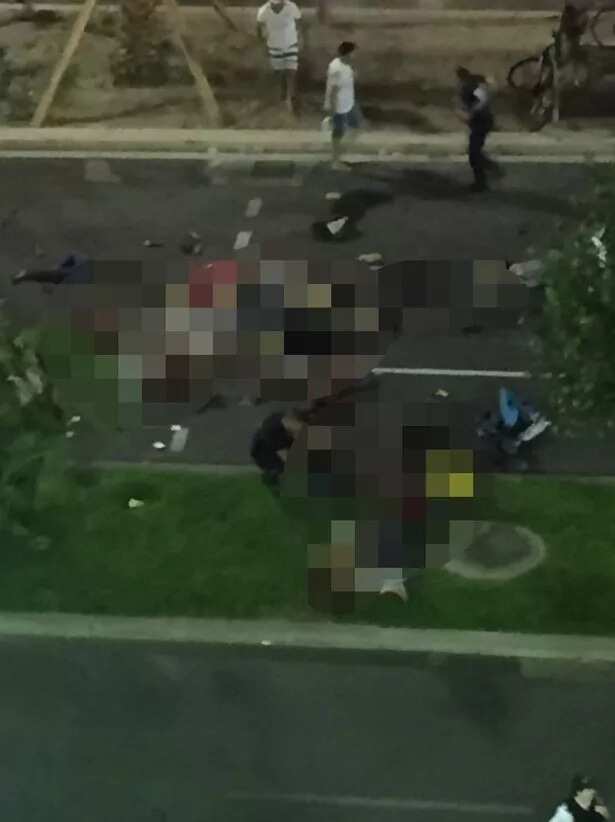 "We were told about the fireworks by someone in the hotel and decided to go along. I was going to leave my husband to take the boys because I was so tired but I'm so glad I didn't now," said Harjit Sarang, 42, a surrogacy lawyer from London.
She noted that the fireworks had just finished when her family had noticed the crowds rushing all over the streets.
READ ALSO: Frenchman is devastated over his team's loss; what this Portuguese kid does will touch your heart!
"It was just sheer panic and with the volume of people it was a crowd mentality. We just started running, it was so difficult to stay together and to stay calm, especially with two small boys. We just ran, we panicked, not even knowing in which direction our hotel was."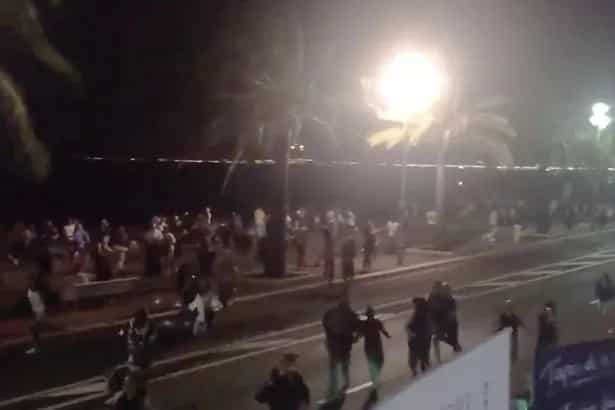 The most devastating part of Sarang's story was that her son blamed her for taking them into the area.
"My eldest son was yelling at us, 'why have you brought me here, I'm never coming here again.'"
READ ALSO: The most unusual foods you can eat to boost your manpower
She and her family has now booked a flight back to their country tomorrow.
Some witnesses were able to capture the pandemonium and shared photos and videos on various social media sites.
It was a scene out of an apocalyptic movie, as people ran for their lives, screaming, and eventually tumbled over each other in the process.
READ ALSO: Did Brexit result to fight between ignorant and elites?
ISIS took advantage of the horrendous event and made a poster to celebrate the demise brought on by the incident.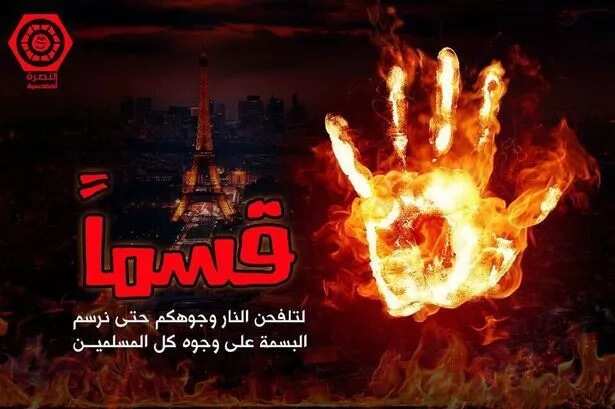 The terrorist group also made posters of other countries they are targeting next, such as Germany. particularly in Berlin.
It has been reported that ISIS encouraged their followers in the past to kill American and European citizens in any way possible which included running over them with a car.
READ ALSO: 11-year-old stabbed classmate in France
The driver, Mohamed Lahouaiej Bouhlel, has been in trouble with the law but has not been included in a terrorist watch list or considered as security threat. It is still unknown if he had pledged alliance to the terrorist group.
There is more to uncover from this incident, and we wait for more updates about the driver's history or if he had company inside the truck.
Do you think ISIS is really behind this? And are they really going to target Berlin next?-Kami Media
READ ALSO: France, PH form defensive pact
Source: KAMI.com.gh