Duterte to drug suspects: It is not my job to give due process
- President Duterte brushed off the demand of due process to named police generals allegedly involved in drug trade
- He said in his speech in front of San Beda Law School Alumni that giving due process is the job of the courts and not his
- Critics reminded Duterte when he said that he will uphold due process during his inaugural speech
President Rodrigo Duterte shuns away people's cry to give due process to police and any other personalities that are accused and named for being involved in drug trade and use, saying that due process is a job under the jurisdiction of the judicial branch.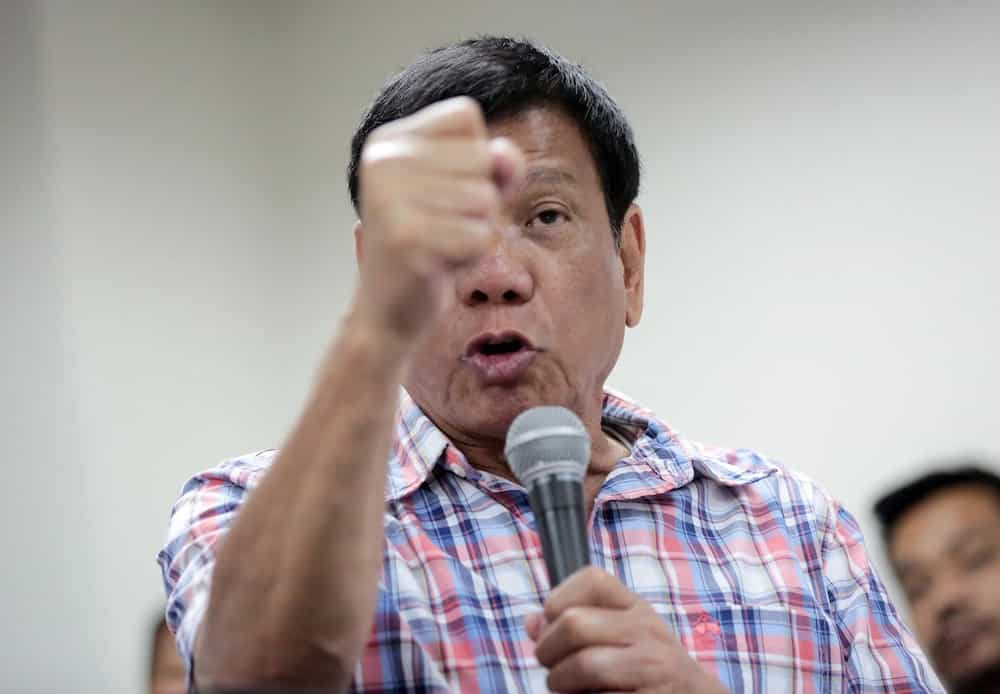 He gave a speech in front of his fellow alumni of San Beda Law School on Thursday night, July 14, wherein the said that it is stupid to demand due process from him since he is not the court.
The speech was made at a testimonial reception for him organized by San Beda Law School alumni at Club Filipino.
READ ALSO: Duterte makes history with 2017 infrastructure budget
He again mentioned that his action of revealing the identities of alleged drug supporting police generals even prior to any kind of official investigation was a product of, in Duterte's own words, "a sacred duty to tell the Filipino people the state of things in this country and simply the truth."
He said that there is no reason to ask due process from him as it was not his job to give them lawyers or to handle the proceedings for them.
In his speech during his oath-taking, Duterte made a firm declaration that we will see to it that due process of law is upheld upon fulfilling his promise to curb down crime, drugs, and corruption within 3-6 months.
READ ALSO: Will Duterte fulfill his AFP, PNP pay raise promise? Find out here
Human rights groups and other public officials have vocally criticized Duterte even when he was still Davao City mayor for allegedly spearheading and tolerating extrajudicial killings of petty criminals in the city.
A previous government probe into his involvement in the vigilante group, the Davao Death Squad, was put to halt in late May because the single witness remaining against Duterte jilted the government's witness protection allegedly out of fear of the then Mayor.
READ ALSO: 'Bato' reveals who ordered vigilante killings
Source: KAMI.com.gh