Martial Law victims hound Marcos in VP debate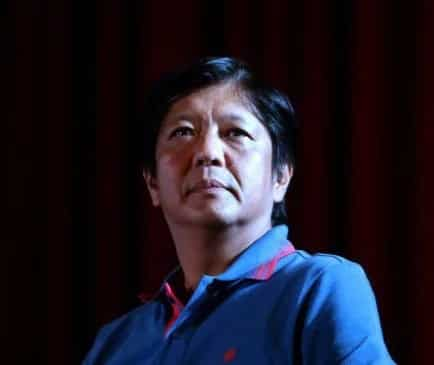 Martial Law victims hound Marcos in VP debate
Victims of Martial Law came to today's PiliPinas 2016 Vice Presidential debate to reiterate the Marcos atrocities consistently either ignored or justified by Senator Bongbong Marcos. Marcos, who is gunning for the second highest command in the land, is the running mate of Senator Miriam Defensor-Santiago.
The Campaign Against the Return of the Marcoses to the Malacanang (Carmma), hopes the debate will not become another platform for Marcos to blatantly revise history. They said that all VP candidates in the Martial Law were off age, and not "too young to know what's going on".
"All did something or nothing in relation to it. Marcos Jr. is going to come out the most culpable," Ilagan told the Inquirer.
In the debate itself, Marcos got booed when the topic became about corruption. His rival for the position, Senator Alan Peter Cayetano, continued to accuse Marcos as absent during corruption proceedings and implying that corruption will not be solved under his vice presidency. Marcos also got stopped during the debate at one point because some people from the crowd were shouting, "Never again!".
Marcos is criticized for continuously peddling a revisionist version of history to his father's time as dictator. This is despite proven by the Supreme court that the Marcoses did indeed exceed what they should only be earning, the excess considered as ill-gotten wealth as that which is in excess of their total legal income of $304,000 from 1965 to 1986.
Source: KAMI.com.gh