Shan Cai's Twitter got suspected after CH, PH tweet
Meteor Garden's Shan Cai resorted to Twitter to express his opinion about the result of the UN tribunal ruling as well as the maritime dispute of China and the Philippines, in general. In return, the actress' Twitter account was suspended shortly after.
Shan Cai, or Barbie Hsu in real life, is a Taiwanese actress who became widely known after she appeared in a TV drama Meteor Garden which debuted in the Philippines last 2003.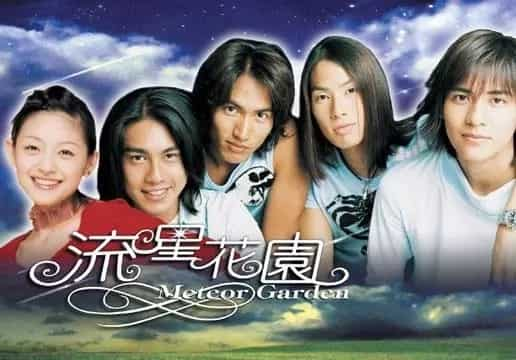 The actress caught Twitter's attention after she posted via the social media platform how China and the Philippines should obtain peace.
READ ALSO: WATCH! PH wins arbitration case vs China, what's next?
Her exact tweet was this: "Let there be peace between China and the Philippines. Mahal kita!"
The specific tweet gained at least 2,600 retweets as well as 3,300 likes.

However, just shortly after her post, her Twitter account has suspended.
No specific reason was stated with regard to the suspension. However, it is a fact that Taiwan, an island state, is being claimed by the People's Republic of China.
READ ALSO: After the PH's victory, here is what a Chinese vessel did to Pinoy fishermen
Meanwhile, after the actress posted the tweet, other Chinese pop starts who are now based and working in South Korea also posted their opinions via social media platforms. Most of them expressed their support for their home country.
For instance, Fei and Jia of miss A, Victoria Song of f(x), Lay of EXO, and Cao Lu of FIESTAR all posted the map of China and used a specific hashtag that can be equivalent to "China cannot become any smaller".
The supporters of these pop stars, on the other hand, said that they were disappointed with the opinions of their idols. Most of these fans are from other Southeast Asian Countries and South Korea alike.
It can be recalled that on Tuesday afternoon, the Permanent Court of Arbitration (PCA) in The Hague, Netherlands, finally released its stand with regard to the disputed waters. They favoured the Philippines against China.
On the other hand, China has refused to honor the said decision.
READ ALSO: WATCH: Duterte speaks his mind about China and the West Philippine Sea
Source: KAMI.com.gh