- China claims that Laos has offered support in rejecting the outcome of the court ruling over the West Philippine Sea (South China Sea)
- Beijing is confident that many other countries are on its side
- The Hague, an international tribunal, has ruled in favor of the Philippines versus China's declaration of historical rights in the disputed waters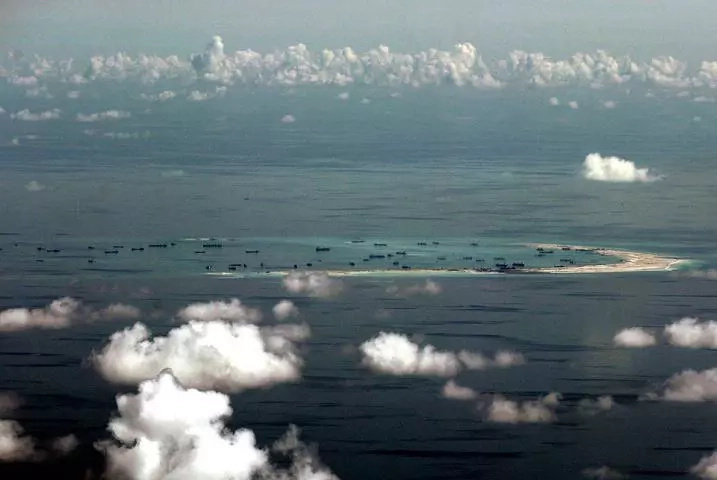 Laos backs China's rejection of the court's decision against Beijing's territorial claims in the South China Sea.
State news agency Xinhua confirmed on Friday that it was the subject of discussion in a meeting between Chinese Premier Li Keqiang and Lao Prime Minister Thongloun Sisoulith on Thursday.
READ ALSO: FULL TEXT: PCA Press Release on West Philippine Sea ruling
According to Xinhua, Li Keqiang has expounded on China's principle and stance on the Philippines' South China Sea arbitration case.
"Thongloun said that Laos supports China's position, and is willing to work with China to maintain peace and stability in the South China Sea region," the report said.
However, when asked for comment on the jurisdiction of the court, Laos' foreign ministry remained silent and made no response.
The South China Sea is expected to be the major topic during a security meeting in Vientiane this month. Laos, being the current chairman of the Association of Southeast Asian Nations (ASEAN), will host the said gathering.
China is a neighbor country of Laos. The two also have close economic and political ties.
READ ALSO: PH, Japan conducts joint exercises after PCA ruling
Meanwhile, Australian Foreign Minister Julie Bishop insisted that Beijing must recognize the panel's ruling. The comment angered China, saying that it will exercise its right to navigate in the South China Sea.
Australian Defense Minister Marise Payne, on the other hand, has defended Bishop. The former explained that Bishop just expressed the opinion of the majority that the tribunal's decision was legal.
Payne, in behalf of the majority amongst observers, has called on the parties who are involved in the negotiation to abide by it.
"We regard it as final," Payne told ABC Radio during the interview with her on Friday.
READ ALSO: China wants further negotiations with PH over territorial dispute
China revealed that it has a support system for rejecting the court's decision. These countries, nevertheless, chose to be tactful on giving comments in order to have a rather peaceful resolution of the regional dispute.
On Tuesday, the Permanent Court of Arbitration (PCA) in The Hague has ruled in favor of the Philippines over China's claims to economic and sovereign rights over large swaths of the South China Sea (West Philippine Sea).
"There was no legal basis for China to claim historic rights to resources within the sea areas falling within the 'nine-dash line'," the arbitration tribunal finalized on July 12.
China has declined to attend the proceedings noting that it will not honor the ruling. - Kami Media
RELATED: What to expect after the West Philippine Sea ruling
Source: Kami.com.ph