Jejomar Binay Sr posts bail for criminal charges
- Former Vice President Jejomay Binay Sr. paid an aggregate of P376,000 as bail for the criminal charges against him
- The charges include graft, malversation, and falsification of public documents over the anomalous Makati City Hall Building II
- Ombudsman Conchita Carpio Morales is still studying the possibility of filing a plunder case against the former VP
Former Vice President Jejomar Binay posted his bail on Friday amounting to P376,000 before the Sandiganbayan.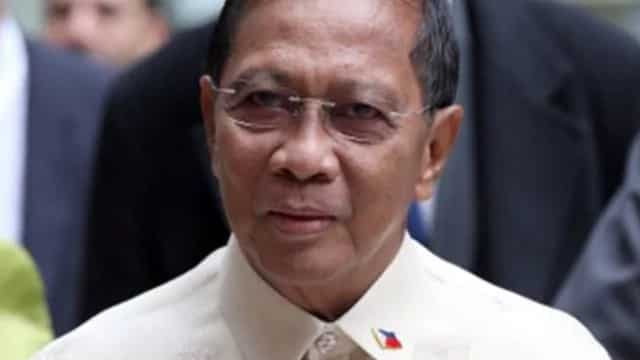 Binay was earlier confronted with charges of malversation, graft, and falsification of documents over the controversial, overpriced, P2.28-billion Makati car park building.
The anti-graft court decided to join Binay's cases to that of his son's. The dismissed Makati Mayor Junjun Binay was earlier charged with graft and falsification of documents over the same anomalous building.
READ ALSO: Will Duterte fulfill his AFP, PNP pay raise promise? Find out here
Former VP Binay was the mayor when the Makati car park building started construction. He was then charged for rigging the first three phases of the building construction. His son, Junjun on the other hand assumed the mayoral post, and was arraigned for phases IV and V.
Specifically, Binay Sr. was charged with one count of malversation, four counts of graft, and nine counts of falsification of public documents. He then paid P40,000, P120,000, and P216,000 for the charges respectively.
These charges were filed after the former VP stepped down from office, and lost his immunity from suits.
READ ALSO: Ombudsman files criminal charges vs ex-VP Binay
Ombudsman Conchita Carpio Morales said that her office is still investigating Binay for plunder; an offense committed by a public officer whose corruption activities generated 50,000,000 php in aggregate.
Binay's camp said that the filing of case was a form of "political harassment, branding Morales as a protector of the Liberal party.
In 2014, Senator Antonio Trillanes had initiated an investigation over corruption allegations attached to then Vice President Binay which subjected him to a year-long senate blue ribbon investigation.
READ ALSO: Shocking ways Bongbong Marcos turned the table on his father's critics
Though Binay did not attend any of the senate hearings, he responded by saying that it's only a political move to thwart his presidential bid. He ran in the recent national elections, but wasn't able to clinch  the presidency against President Rodrigo Duterte.
Source: KAMI.com.gh