- The Duterte administration will spend a record-high P890.9 billion for infrastructure in 2017, or 5.2 percent of the GDP
- Within the next six years, the government will increase their expenditures for infrastructure by as much as 7 percent of the GDP within the next six years
- The new administration will also implement a 24-7 construction work for most of its urban projects
- Budget chief Benjamin Diokno said that the administration will not tolerate delays and incompetence from government agencies
The new administration of President Rodrigo "Rody" Duterte made history with a record-breaking P890.9 billion budget set aside to build important infrastructure in 2017. For this year's national budget as approved by former President Benigno Aquino III, a total of P631.9 billion was allocated for infrastructure.
Budget Secretary Benjamin E. Diokno said that within the next six years, the Duterte administration is also planning on further increasing expenditures for infrastructure by up to 7 percent of the gross domestic product (GDP).
For 2017, the expenditures for infrastructure will account for 5.2 percent of the GDP.
READ ALSO: Carpio: Constitution bans joint development
"In the short term, higher infrastructure spending will create jobs, increase incomes and boost the economy. For long term, it will propel us to a growth path of 7-8 percent [GDP hike]," the budget chief said.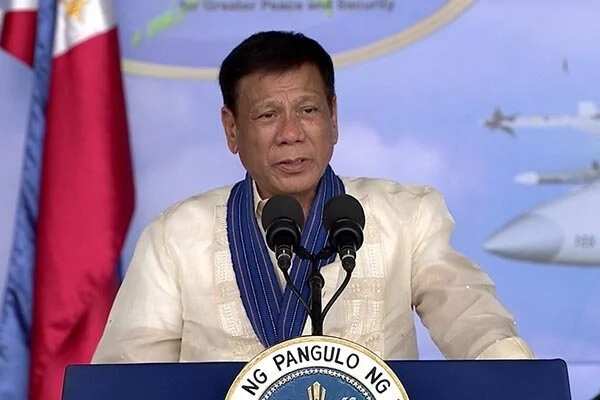 The Department of Budget and Management (DBM) will submit to Duterte the 2017 national budget proposal which amounts to P3.35 trillion – a new record which is about 10 percent higher than the P3.0002-trillion national budget for 2016.
The budget secretary explained that the allocated money for infrastructure will be used to construct and improve airports, major roads, bridges, seaports, farm-to-market roads and post-harvest facilities.
READ ALSO: Billions of unliquidated funds for 4Ps discovered by COA; who is to blame?
To make the entire process faster and more efficient for the upcoming infrastructure projects, the Duterte administration will implement a 24-hours-a-day and seven-days-a-week construction work on most of its projects for the urban areas. Diokno said that this plan could help the government save money and provide the public with better infrastructure as soon as possible.
Diokno added that the contractor bidding for the upcoming government projects will take place in the fourth quarter of 2016.
As for the government agencies that are known for their slow absorptive capacity when spending their budgets, Diokno said that Duterte will not tolerate incompetence and delays for his administration's infrastructure projects.
READ ALSO: No pork barrel for 2017 national budget
Source: Kami.com.ph